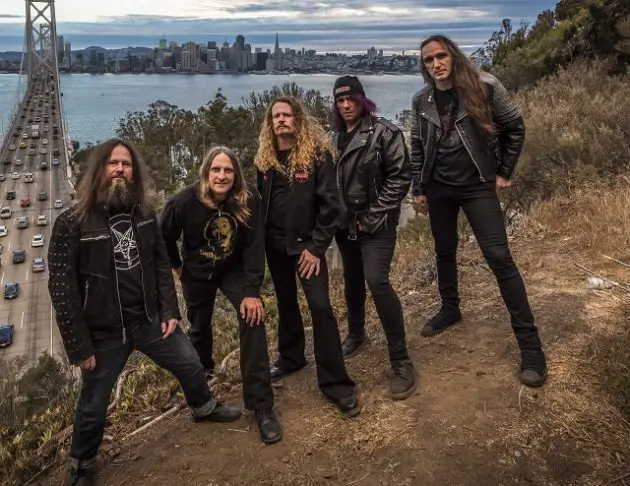 As Bay Area legends EXODUS are just finishing their summer run across Europe, the band is pleased to announce that they will return to the continent in November & December to headlline the 2018 edition of the renowned "MTV Headbangers Ball Tour", which will lead them through 17 cities and venues in 9 countries. The outstanding line-up will be completed by newly re-structured Ruhr Area thrash heroes SODOM, US metal act DEATH ANGEL plus Greek underground champions SUICIDAL ANGELS. This ultimative thrash package is not to be missed, better secure your tickets NOW!
Zetro commented: "We are absolutely excited about coming to Europe for MTV's Headbangers Ball Tour in late November, and in December!!! Europe has always been considered our second home and our tour this summer was amazing, from all the festivals, to the headlining shows, horns way up to all those who attended, and all of you we will see when we come back across the pond once again! And what a great line up: SUICIDAL ANGELS, our brothers from the Bay Area DEATH ANGEL, Germany's SODOM and EXODUS!!!!! I can hardly wait for this metal onslaught!!!! See you maniacs in the pit!!!!!"
Check out the new tour trailer here as well as the dates in the tour flyer below.