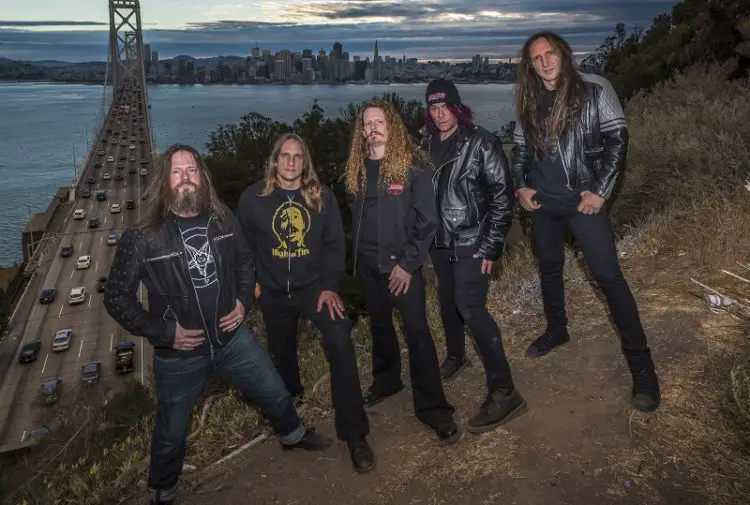 The San Francisco Bay Area thrash legends EXODUS will enter the studio in September to begin recording its long-awaited new album.
The album will be the follow-up to 2014's Blood In Blood Out, which was their first release since the departure of the group's lead singer of nine years, Rob Dukes, and the return of Steve "Zetro" Souza, who previously fronted EXODUS from 1986 to 1993 and from 2002 to 2004.
EXODUS guitarist Gary Holt discussed the band's plans for a new studio record during a June 17 question-and-answer session on the Marshall Amplification Instagram.
"I'll be in the studio in September. [We're] writing right now," Gary said (see video below. "We've got about six songs done and about a million riffs. And it's crushing. We all say that, right? I'm not kidding. It's something else. People are gonna hear this record and they're gonna go, 'Holy sh*t! EXODUS is up to no good.'"