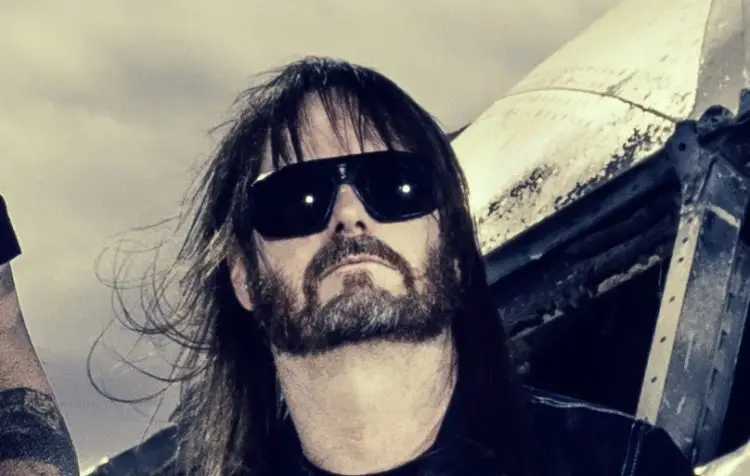 In a new interview with Metal Hammer magazine, Gary Holt was asked which band he would take out from the "Big Four" of 1980s thrash metal — which includes METALLICA, MEGADETH, SLAYER and ANTHRAX — so that EXODUS could take their place.
"We'd wipe 'em all from the face of the earth," Holt responded. "If SLAYER were still around, they'd be the only ones who could hang. Look, the song catalogues of all those guys, you can't argue with that. But that's why we bang our heads a thousand times harder, we have an uphill battle but we don't like to lose."
Elsewhere in the interview, Holt, who spent almost nine years touring with SLAYER, was asked about Kerry King's recent comment that SLAYER retired early, to which he responded: "I'd have to agree. We were still playing at the top of our game, we were totally killing it. The band had a lot of years left in it, but I guess when it's time, it's time. When you decide to walk away from something, walk away. I can't tell anybody they made the wrong decision. Better to go out on top than go out unable to play your own songs, and this sh*t isn't easy. Playing 'Angel Of Death' at 70 years old would be f*cking hard. But it was time for me to come back, let's put it that way. I was really missing my first family."
EXODUS will release new album, Persona Non Grata, on November 19 via Nuclear Blast Records. You can pre-order it via Amazon here.
Literally translating to an "unwelcome" or "unacceptable" person, Persona Non Grata touches on themes of modern societal disgust and degradation. The band gathered at Tom Hunting's house in the mountains where they produced and recorded Persona Non Grata from three home-built studios. Steve Lagudi was at the helm of engineering while the band enlisted Andy Sneap of Backstage Studios to mix the album. For the third time in the band's history, they returned to Swedish artist Par Olofsson to create the album artwork.
As an Amazon Associate, we may earn commissions from qualifying purchases.