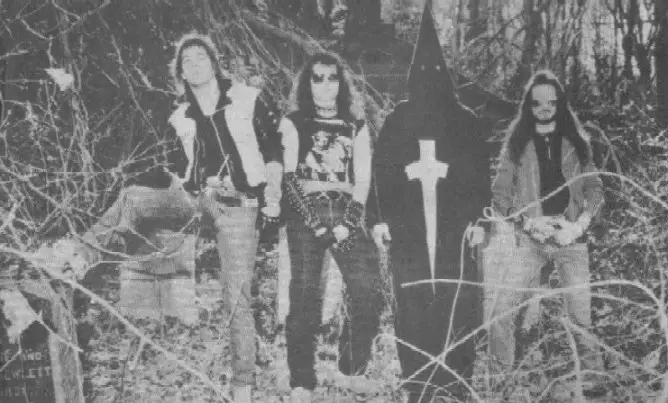 When EXORCIST originally issued their one and only album "Nightmare Theatre" via Cobra Records back in 1986, there was confusion all around. Who was this band that virtually came out of nowhere? And who is playing on the record? All members used pseudonyms and the sleeve itself did not feature a band photo. So what was "Nightmare Theatre" supposed to be? An early death metal classic or just and elaborate hoax?
The whole truth came to light only decades later when legendary Virgin Steele singer David DeFeis ("Damian Rath") confirmed that he not only handled the mix of the record but was also responsible for the entire concept and of course the lead vocals. However, in the underground metal scene of the day, "Nightmare Theatre" had already become a cult album shortly after its original release in 1986.
At no point in time did David DeFeis consider EXORCIST to be merely a hoax band: "We took it seriously in terms of rehearsing all the songs before we went in and recorded the album, and we were serious about crafting the songs and creating something that we could stand by years later."
According to David DeFeis, the time is finally right to re-release "Nightmare Theatre": "For the past several years I have been receiving an average of three to four offers a month from various labels wanting to re-issue the album. This time the offer came at the right time. I have re-mastered the entire album. I think it's a very nice package. This project has definitely brought back many memories. One in particular stands out. One day the drummer Geoff was late for rehearsal and I asked him why? His reply was: 'I was abducted by aliens!" And he was totally serious."
Read our review here.