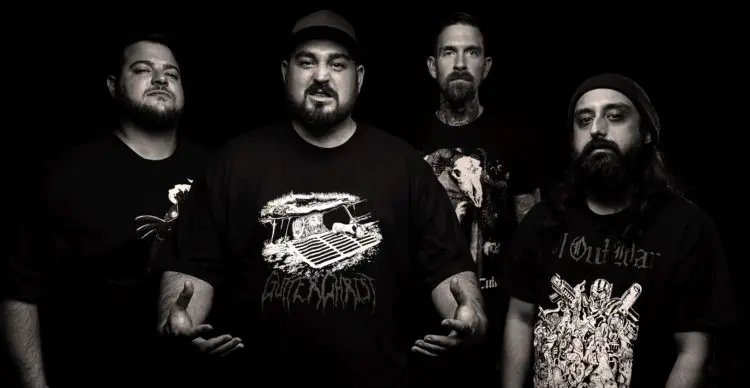 "Baptized in Pain" – Eye of the Destroyer's newest album from the diverse group of New Jersey natives is the band's sixth release and second full length. Though it has been a long time coming, this album feels fresh and new. With a lineup change featuring former drummer Joe Randazza making the move to vocals and John Scott, a well known veteran of the New Jersey music scene on drums – Eye of the Destroyer are stronger and more raw than ever.
Leaning into the band's symbolic rebirth, Baptized in Pain makes its debut on the weekend of the Scorpio Full Moon, May 17th. This album contains a visceral mix of classic death metal rooted in hardcore, harrowing lyrics about the plague of humanity, and good old fashioned north Jersey grit.
"Baptized in Pain" was recorded at Dome Studios – a historic New Jersey hardcore gem that has also hosted the likes of E-Town Concrete, Agents of Man, One4One, and NJ Bloodline. Eye of the Destroyer forges their own path releasing their album through homegrown High Potency Productions. This hard hitting future underground classic was mixed and mastered by Keegan Okazaki of Nocturnal Audio – a young and hungry upcoming sound engineer from Toronto, Canada. This rough group of music scene underdogs come together on "Baptized in Pain" to make this release the hard hitting wild card of 2019.
Eye of the Destroyer are Joe Randazza, Chris Halpin, Dan Kaufman, and John Scott and they've made it clear that they're not going anywhere.
Read our review here.