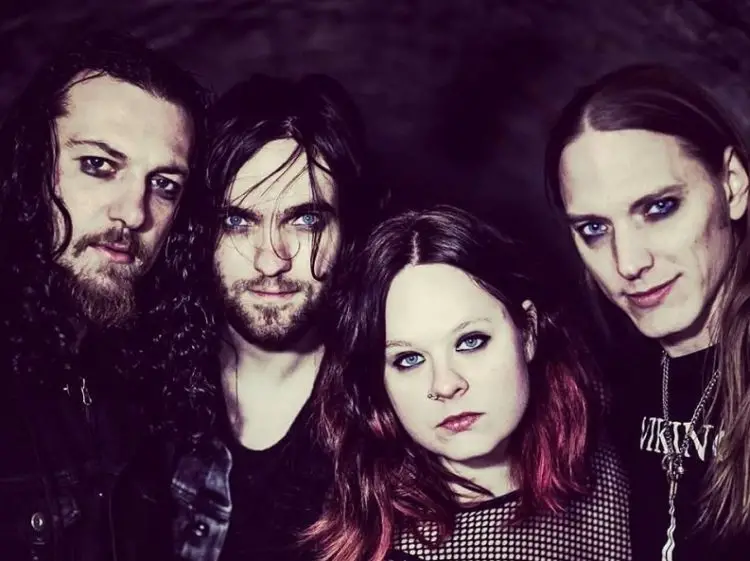 Dutch Rockers F.U.A. has announced the signing with WormHoleDeath for the release of their debut album  "Socially Transmitted Disease".  "Socially Transmitted Disease" has been recorded and mixed at Realsound Studio.
"Socially Transmitted Disease" will bereleased on 28 September 2018 via Wormholedeath / Aural Music Group / The Orchard worldwide and on 28 November 2018 via Disk Union Distribution in Japan.
The album will be available for pre order on 14 September 2018.
Band stated:
Hi we are F.U.A.


As you probably know our debut album "Socially Transmitted Disease" is about to be released via Wormholedeath. We have been working on it for almost three years. With "Socially Transmitted Disease" we want to send a warning out into the world against the dangers of social media cause unfortunately a lot of people are addicted to their phones and computers. The digital drugs we use daily has taken our social lives in a stranglehold. We ourselves have fallen victim to the addicting digital world. So we decided to fight against it. The album containing 14 songs is a mixture between what we like to hear in music : raw powerful emotion and also a lot of fun! We hope that you all enjoy our music. We can't wait to see you rock at one of our shows!
Cheers!"
– F.U.A.
"Socially Transmitted Disease" track listing:
1. Cheers
2. Blind
3. M.O.U.S.
4. Blame it on the weed
5. Fake
6. Make Punk Great Again
7. Hey, Hello!
8. Love You
9. Riot
10. I Want To Hit You In The Face
11. F**k You Anyway
12. S.T.D.
13. Wankers in Blue
14. Psychotic