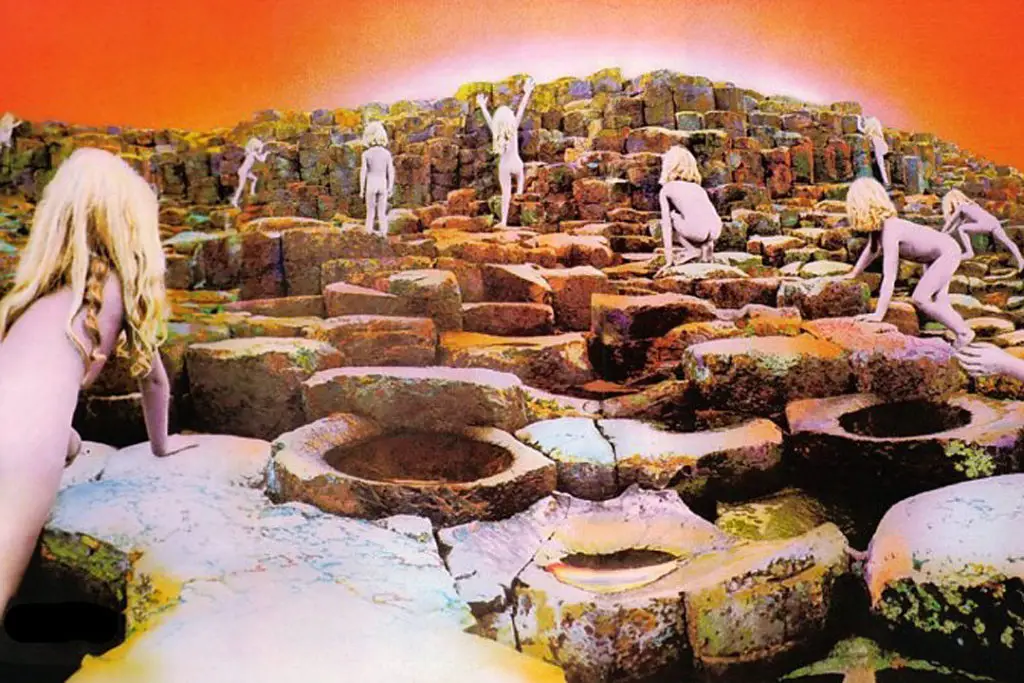 Facebook has reversed ban on LED ZEPPELIN's Houses Of The Holy artwork.
Company's spokesperson commented: "As our community standards explain, we don't allow nude images of children on Facebook. But we know this a culturally significant image. Therefore, we're restoring the posts we removed."
Shot by famed Hipgnosis designer Aubrey Powell, it's a piece of art that reflects the late 60s/early 70s fascination with natural childhood innocence. It's an album that sits in millions of homes worldwide, and there's no doubting the image's iconic status.
NIRVANA's Nevermind artwork was also temporarily banned, as was JANE's ADDICTION album covers for Ritual De Lo Habitual and Nothing's Shocking, and VAN HALEN's Balance. But all those albums had since been unbanned.