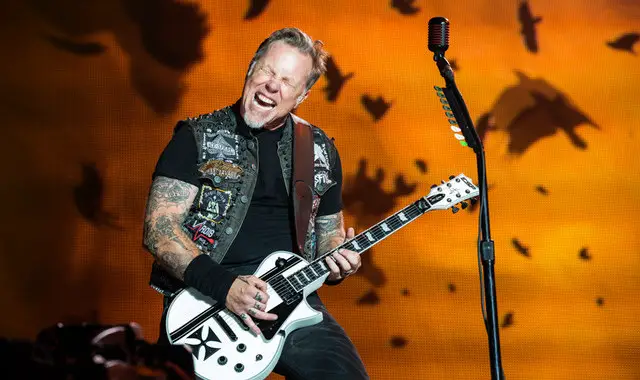 Tattoo artist Joice Figueiró, who was 39 weeks pregnant, ended up giving birth during during METALLICA's concert last night (May 7) in Curitiba, Brazil.
She wrote in an Instagram post (via Whiplash and translated via Google Translate): "When would I ever imagine that I would be at the METALLICA show at 39 weeks' gestation and this boy decides to be born right there, three songs before the show ends at Couto Pereira, to the sound of 'Enter Sandman'?".
Curitiba was the fourth stop on METALLICA's South American tour with GRETA VAN FLEET, which kicked off three days earlier in Santiago, Chile. Rest of the dates and tickets can be found at this location.