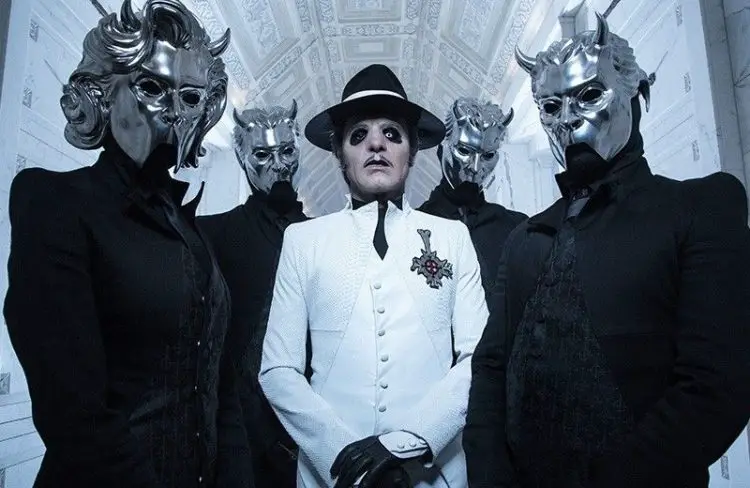 CBS 58 reports that the man who died at GHOST's concert in Milwaukee, WI Thursday night (May 31) has been identified as 52-year-old Jeffrey Fortune.
According to the source, Fortune passed away of probable cardiac arrest. He had a history of heart problems.
The incident occurred around 9:15 PM, just as the band had announced an intermission. Jefrey was in the pit as he fell to the ground, at which point the security was flagged and CPR was administered for at least 20 minutes.
About half and hour later, it was announced that the concert was canceled.
One concertgoer told the source that the Riverside Theater staff didn't allow a registered nurse in the crowd to come through and give CPR to Fortune before paramedics arrived, adding: "The security guards were telling everyone to move one way and then move another way. It was a very stressful situation."
The Riverside Theater refused to speak with CBS 58 about how the situation was handled, but did issue a statement saying they were "saddened by the tragedy," sending condolences to the family.
Ghost American Ministries have set up a GoFundMe page to help out the famil. You can contribute here.