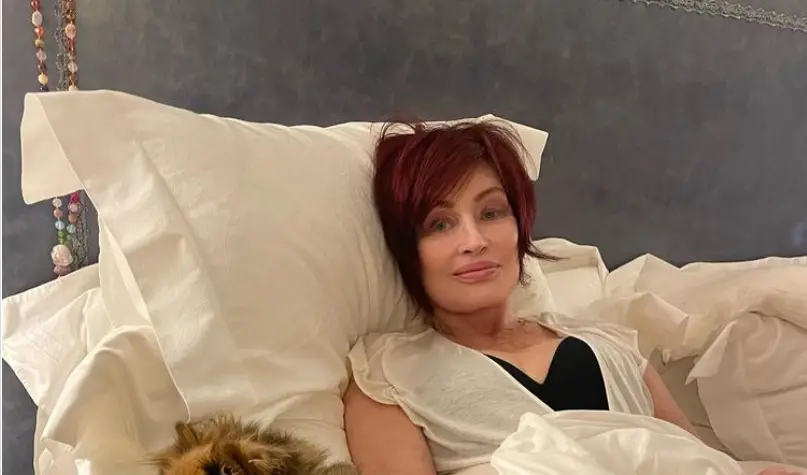 On Saturday (March 2nd), Ozzy Osbourne's wife and manager, Sharon Osbourne, took to her Instagram to post a photo while laying in bed with her dog Wesley, which left her fans rather confused.
Fans are pointing out that she did a facelift, as one fan pointing out: "Gosh that dont look like Sharons face."
While another said: "No more stretching please."
You can see it for yourself below.
Ozzy Osbourne is expected to release follow-up to 2020's Ordinary Man later this year.
In a recent financial statement released by Sony, Ozzy's name is listed under a section titled "Selected upcoming releases anticipated over the next six months" alongside projects by Adele, Alicia Keys, BLACK EYED PEAS and Travis Scott, among others.
During a last year's interview with Metal Hammer, Ozzy talked about his upcoming album, saying: "It's going to be similar in tone to Ordinary Man, but I can't describe it completely. I've not heard it for a while because it keeps going over to the next person to add their parts — we're f*cking around with it all the time."