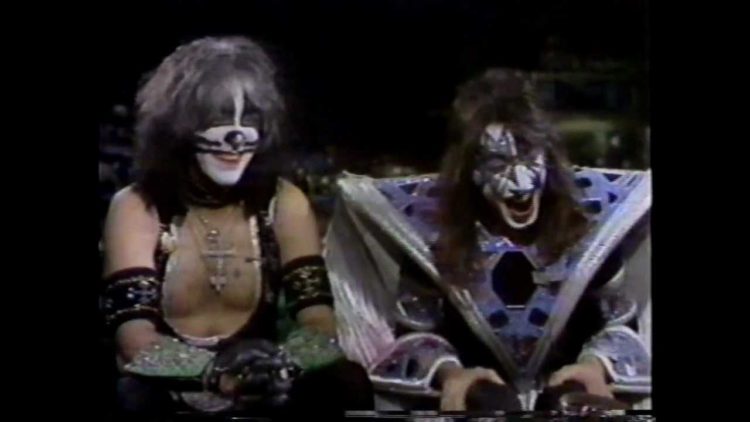 Here are some comments fans made on YouTube about GENE SIMMONS And ACE FREHLEY 'Home Vault Experience'. Hilarious.
"I wouldn't spend 50 cents on this…and id want to be careful about any loose change in the couch with Simmons around"
"HAHAHAHAHAHAHAHAHAHAHAHAHA !!!!!!! LMFAO"
"Finally, a kiss fan with brains like myself….its sad because you know the people that paid this were given money. I don't think any one that made their money from ground up would ever do this."
Good point!
"For 50k Gene and Ace should have the make-up on and playing like they did in the 70s. That is the Vault Experience. Call this the Tombstone Experience because it sounds dead."
This is the best:
"Just get middle schoolers to have band practice; just close your eyes and imagine KISS; save 50k."
No, it gets even better:
"I've heard middle schoolers do soundchecks that sound better!"
"Sorry son… We had to spend most of your college fund so a couple washed up old rockers could come to the house and your dad could live out his childhood fantasy."
Nah, better yet…
"I'm thinking that about 90 sec's into this the guy is contemplating some kind of refund…."