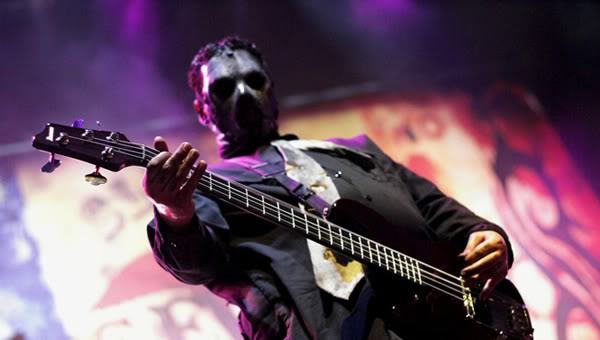 As The Des Moines Register reports, the fate of a lawsuit filed against a Des Moines pain doctor in the fatal overdose of SLIPKNOT bassist Paul Gray will be heard Tuesday by the Iowa Supreme Court, in a case that could change the rules on wrongful death suits.
The seven justices will hear arguments from attorneys representing Gray's estate and Dr. Daniel Baldi, and experts say the outcome will be closely watched by doctors and their lawyers statewide.
Paul Gray's widow, Brenna, filed suit against Baldi four years after her husband's death, but a district judge dismissed the case because he said it was filed two years too late under state rules.
Baldi was cleared criminally in Gray's death after jurors acquitted the pain doctor of manslaughter in the overdoses of Gray and six other patients. The verdict came despite testimony from the heavy metal star's wife that Baldi ignored her concerns about her husband's abuse of the anti-anxiety drug Xanax that the doctor kept prescribing him.
Read more at this location.