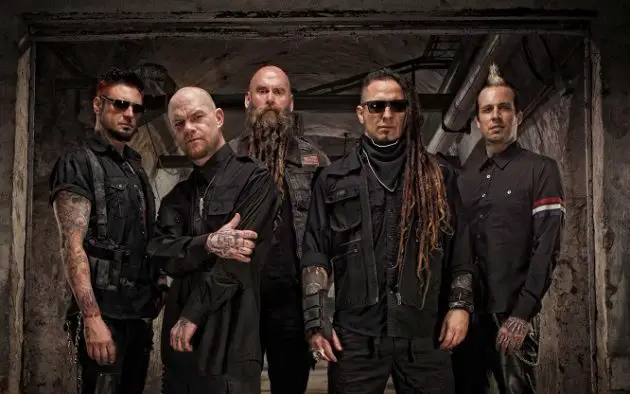 In a recent interview with Lazer 103.3, FIVE FINGER DEATH PUNCH bassist Chris Kael talked about the band's new drummer, Charlie "The Engine" Engen of SCALE THE SUMMIT, who recently replaced the group's longtime member Jeremy Spencer.
He said: "We had Jeremy for quite a while, and obviously, you're going to form a bond both musically and personally. Getting Charlie in here – he reminds me a lot of me when I first joined.
"Really excited, completely professional. He stays true to what Jeremy was playing but adds little small stuff that's his own thing. We're all locking in. I'm telling you, this dude is driven. He's going to be the best drummer in the world.
"His drum solo, that he is doing out on stage right now – I think you can find part of it online right now – he does a drum solo over the 'Stranger Things' theme song, then busts into this crazy, like technical, prog shredding thing at the very end. Dude's amazing.
"It's fun out there watching him, not only watching his technical prowess but just seeing just how good of a dude this dude is as a person and seeing him light up onstage
"Like I said, he reminds a lot of me when I first joined the band and it's good to see it through those eyes again."
Former FIVE FINGER DEATH PUNCH drummer, Jeremy Spencer, was recently sworn in as a Reserve Police Officer of the Rockport, Indiana Police Department by city Mayor Gay Ann Harney.