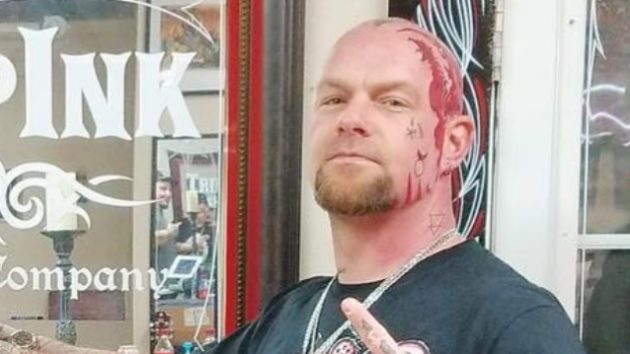 FIVE FINGER DEATH PUNCH singer Ivan Moody celebrated his first year of sobriety this past weekend by getting a head/face tattoo of a phoenix rising from the ashes.
Moody posted several short videos and photos of him getting inked at Trip Ink in Las Vegas, Nevada on Instagram.
Moody opened up about his struggles with alcohol addiction in several interviews last year, saying he nearly died at one point from an alcohol-related seizure. Moody went through several onstage meltdowns, was sent home from tour twice and tried rehab five times before the last time finally stuck.
https://www.instagram.com/p/Bu3dKHDh1cc/?utm_source=ig_embed