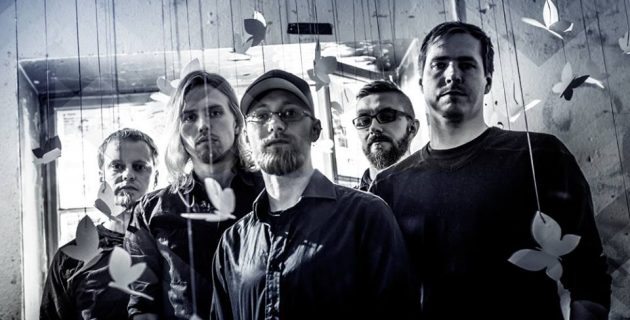 Finnish alternative metal quintet SKEIN signs to Inverse Records.
Tampere-based SKEIN has been tenaciously focusing on its own blend of metal and released the debut full-length album "Of Wings Unfolding" in 2014. The band has also released a digital single "Rapier", published with music video in the beginning of 2016.
The band is currently making material for the upcoming album with a legendary finnish producer Tuomas Kokko (Swallow the Sun, Ghost Brigade etc.)
After three EP releases, the Finnish five-piece released its debut album "Of Wings Unfolding" (available also via Spotify) in 2014.
The concept album – released alongside with a novel telling the story behind the songs – received positive reviews and feedback both from live audiences and media.
Currently working on the material for their second album, the band releases Rapier, a digital single to introduce their new guitarist Hiski Marstio and to make a determined statement about the band's vitality in 2016.
MEMBERS:
Sami Silvennoinen – Vocals
Jarno Ojala – Guitar
Hiski Marstio – Guitar
Juha Höyssä – Bass
Kari Ruissalo – Drums
Check out SKEIN's official music video for "Parasitoid" below: