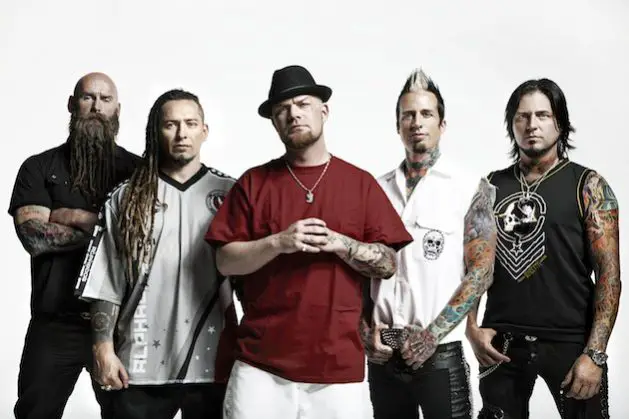 FIVE FINGER DEATH PUNCH has filed a new lawsuit against its longtime record label Prospect Park, calling the company a "sinking ship" which is drowning in debt.
According to TMZ, band is saying that they are probably the only profitable band on the label's roster, accusing the label of "cooking up a bogus lawsuit last year to keep the band recording … while it shopped the label,"
FIVE FINGER DEATH PUNCH wants a judge to release them from their contract with Prospect Park, and to order the label to more than a million dollars in damages.
Prospect Park tells TMZ the real issue is the band still hasn't delivered the album "required under the recording contract and expected by their fans."
Prospect Park sued FIVE FINGER DEATH PUNCH last year for breach of contract, alleging that the group wanted to rush the recording of a new album without proper creative input from the label and in order to "cash in" before the anticipated "downfall" of singer Ivan Moody, who was revealed at the time to be in rehab. In addition, Prospect Park wanted more time to promote 2015's "Got Your Six" release, and asked the band to provide just two new songs for a greatest-hits collection in the interim.