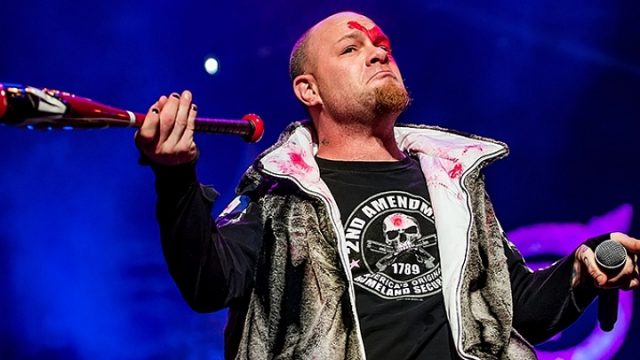 FIVE FINGER DEATH PUNCH singer Ivan Moody has introduced his own answer to Jimmy Kimmel's popular comedy bit "Celebrities Read Mean Tweets".
He's reacting to one of the recent story published on Blabbermouth.net, headlined "Five Finger Death Punch Guitarist Says Ivan Moody Is 'Sober' And 'Happy' With 'A Totally New Outlook On Life'".
You can watch his reactions below.