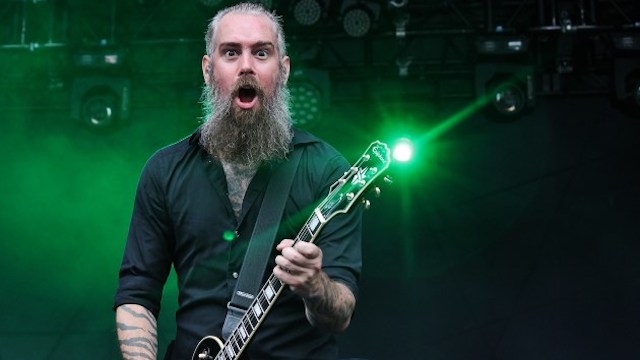 In Flames guitarist Björn Gelotte was interviewed by The Front Row Report at Rock On The Range festival this weekend, when he talked about how the band hired new bass player Bryce Paul for their U.S. tour.
Björn commented on the matter by saying:
"We had a guy, Håkan Skoger, fill in [for our last tour of Europe]. And it didn't work out for him family-wise. Being that we tour a lot… He's got kids, a family. He loves what he's doing and he's a phenomenal bass player, but if your heart's not in it, you can't do it. But then Joe [Rickard, In Flames drummer] said he's got a really good friend out of Nashville, Bryce, and he's a good bass player. He said, 'Let's give him the songs, see if he likes it and if he can do it.' And he seems to really like it and nails it. And he's doing a kick-ass job and were' having a lot of fun."
The hell with you Björn! Ask the guy if he wants to play with In Flames? Are you kidding me?