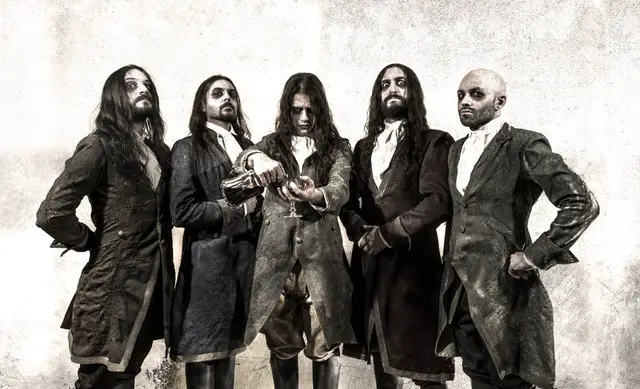 Symphonic death metal kings FLESHGOD APOCALYPSE will release their fourth studio album "King" on February 5th, 2016 via Nuclear Blast. To kick off 2016 with a bang, the Perugia, Italy-based group will release the first single from the new opus on January 1st, 2016, entitled 'The Fool'. Be prepared for some excellent brutality!
The band commented:
"'The Fool' is one of the craziest songs of the album and we felt like it was a perfect way to let people approach our new work. It's a song without compromises and because of the character it is about, we had the chance to get into a profound matter that concerns us all."
The cover artwork of the single was created by Mark Riddick and can be seen below.
Pre-order FLESHGOD APOCALYPSE's new album "King" now at this location.