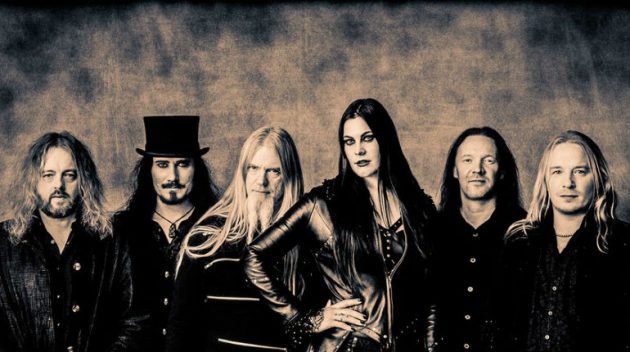 NIGHTWISH singer Floor Jansen has let fans know that the band is currently working on a new video for a song that will appear on band's upcoming album
"I'm in Helsinki with NIGHTWISH to make a music video for our upcoming new album," Floor wrote on her social media. "It's unlike anything we have ever done before and I am enjoying the process of making this very much.
"It's really something else – and I really can't say anything more. I know, I'm sorry!"
Back in November, NIGHTWISH keyboardist Tuomas Holopainen said that all the songs are done musically and that he's still working on the lyrics.
He said: "All the songs are now done musically. I'm still working on some lyrics. And, of course, the arrangement process, the rehearsals are gonna take months — it's gonna take all of next year, actually, But all the songs that are gonna be included on the album, with the titles, with the album title, everything's now there. So from now on, it's just the arranging and the polishing the corners."
NIGHTWISH' latest album Endless Forms Most Beautiful was released on March 27, 2015 in Argentina and most of Europe, March 30 in the UK, and March 31 in the US.
The album is the band's first featuring singer Floor Jansen and the first with Troy Donockley as a full-time member. It was also the first without drummer Jukka Nevalainen, who took a break from the band due to severe insomnia. Drumming was by Kai Hahto of WINTERSUN and SWALLOW THE SUN. The album includes only five NIGHTWISH members, despite its being their first album release as a sextet.