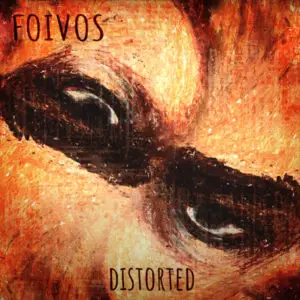 Like a painting made entirely of various melodies and notes, the new EP of Foivos Zacharopoulos, opens a personal path for him. After years of success alongside various artists and music genres, he returns to his familiar sound places and so "Distorted" takes its toll this year.
With an aura of a virtuoso from the past and with a style full of talent, confidence and energy, the Greek artist throws and spreads his cards to gamble and win the game.
Metallic aesthetics, taken from what Vai and Lynch have given in the past and finally this EP creates art using hardness in an orgy of rhythms, melodies, and musical sensuality, with the bass perfectly tied behind the riffs and solos.
Phoebus in a modern way, in five compositions, manages to put all his hidden instincts and appetites, in a completely expressive and honest mood, without flattery and extravagant conclusions.
Among other things, the Beatles cover gives a pop rock element to the whole work, breaking the hard distortions with something more different but just as appropriate. In fact, all of these elements, without a second thought, with all the influences and ideas that exist, make the guitar speak on its own in the end, in the absolute heat of expression.
By playing this EP, everyone understands the magic that lies within it, and how much it will enchant all the listeners, especially the fans of instrumental works. With an endless appetite for what he likes and a bottomless talent, playing and traveling, "Distorted" should just be the beginning of something big to follow.