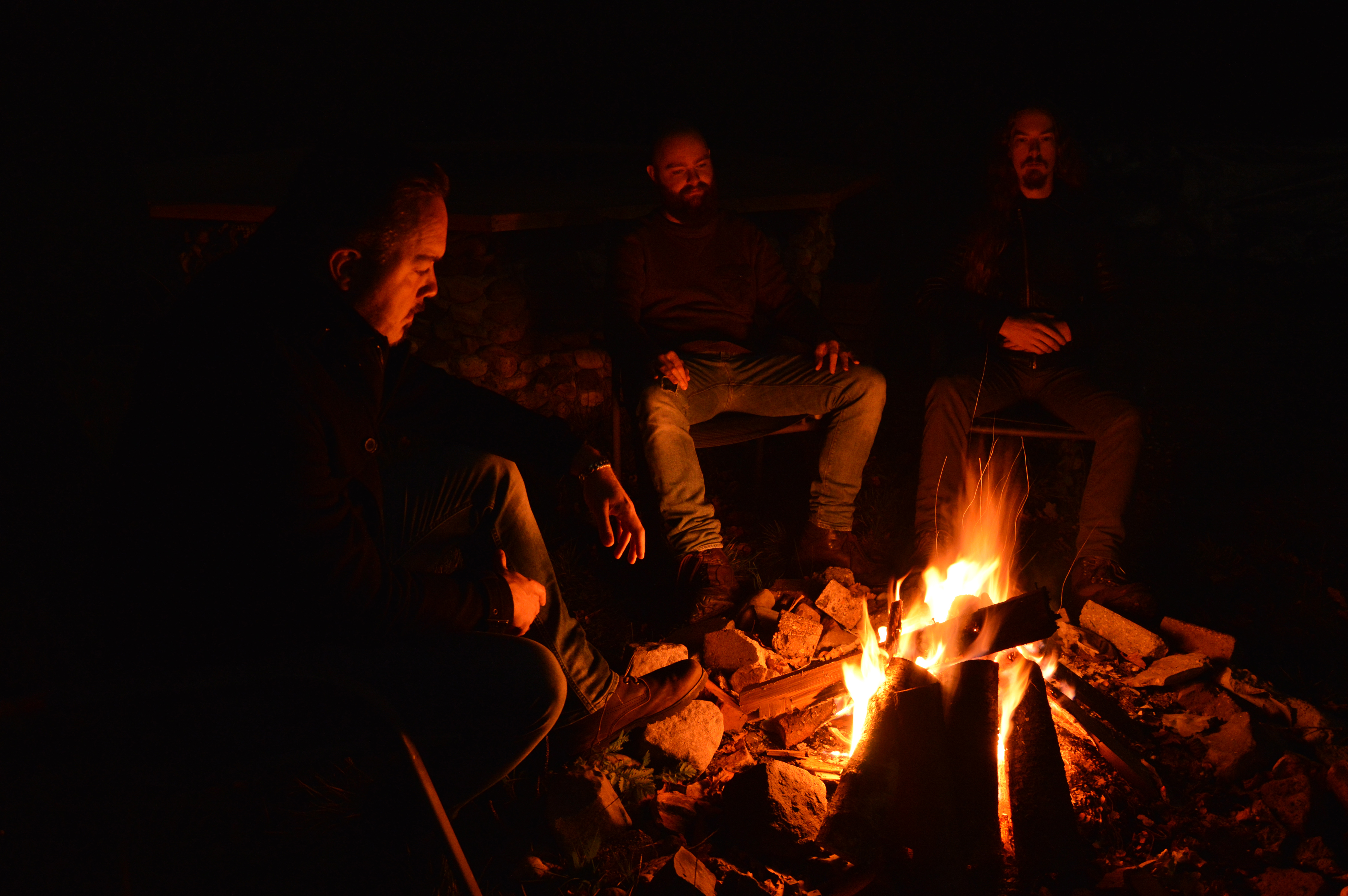 The foundations for :NODFYR: were laid in 2011 by Joris and Niels, fueled by a desire to make heathen metal inspired by the folklore, mythology and nature of their native Gelderland. "Nodfyr" refers to the Germanic pagan practice of fire making, mentioned in the 8th century Indiculus superstitionum et paganiarum. "Nodfyr" is one of the oldest (proto-) Dutch words.
Early versions of songs were recorded with the help of violin player Irma and after Niels went on to pursue other goals in 2014, Jasper and Mark joined in 2015. Due to their involvement in various other musical endeavors (Heidevolk, Wederganger, Alvenrad) the two songs for their debut EP "In een andere tijd" were finished in the summer of 2017.
Now the flame has finally been ignited. :NODFYR: is currently forging new songs in the Luidheim Studio and will continue to weave the true Gueldrian spirit into sounds…
:NODFYR: "In Een Andere Tijd" is already available via Ván Records.
Read our review here.