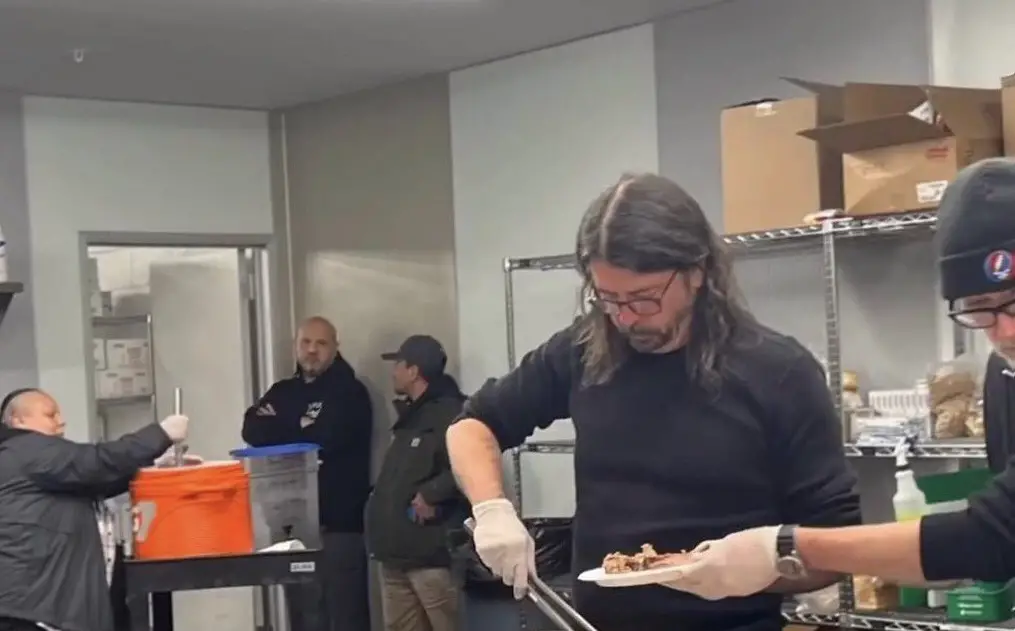 Recently, FOO FIGHTERS frontman Dave Grohl, has become a trending topic due to his charitable acts. Last week, Dave set aside time to bring a huge smoker and a BBQ to the Hope Mission shelter, located in Los Angeles.
He dedicated 16 hours to preparing enough food to feed 450 residents of the shelter and 50 staff members. Not only did Grohl cover the expenses but was also very involved in the cooking process, even taking a couple of naps in the parking lot while the food was being smoked and taking a break.
Reports of Grohl's kind acts spread quickly throughout social media postings, which can be seen below.