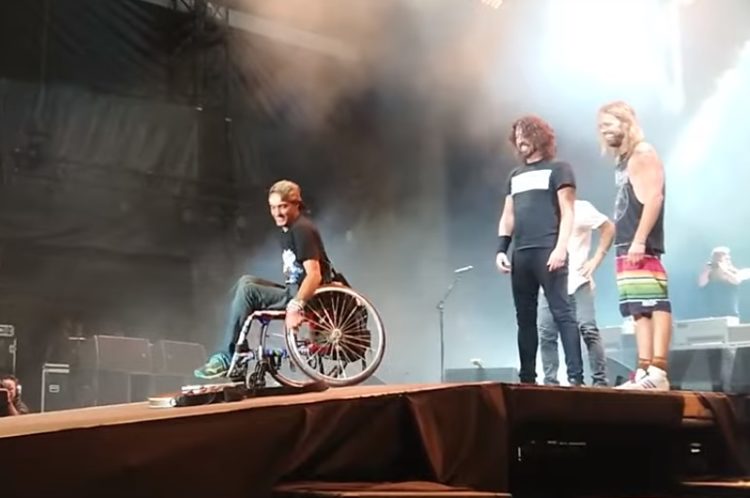 During FOO FIGHTERS' recent set at Hungary's Sziget Festival, frontman Dave Grohl spotted a man in a wheelchair who was being held above the crowd, and invited him on stage.
"He's the star of the show," Grohl said. "I have a question: You wanna come up and watch the show from up here? Bring him up here – come and see the show."
At the end of the set, the fan in the wheelchair even got the chance to pick up Grohl's guitar as he made his way from the stage, before launching it down the stage ramp.
You can watch the fan-filmed footage below.