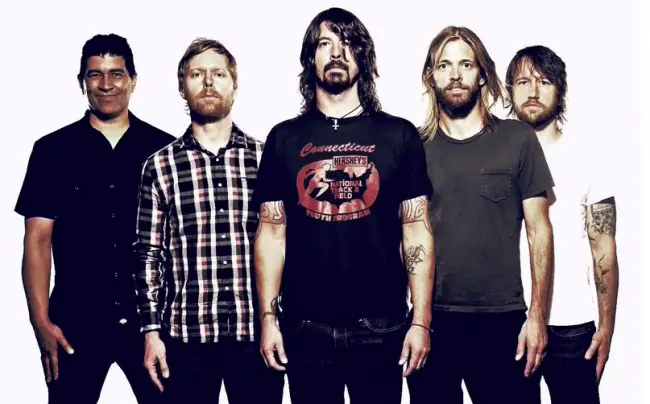 According to Billboard, FOO FIGHTERS have settled a four-month-old lawsuit aimed at collecting on insurance claims against the world-famous 328-year-old insurance market Lloyd's Of London, related to a series of canceled concerts during the band's 2015 world tour.
The cancellations came after Grohl fell and broke his leg while onstage in Gothenburg, Sweden, in June 2015 and had to pull the plug on a number of the gigs.
After his leg was treated, Grohl went on to perform 53 concerts, mostly while seated on a makeshift "throne" onstage.
The lawsuit stated: "After paying certain amounts owed under the Cancellation Policy for four of the canceled performances, [the insurers] began searching for ways to limit their payment obligations on the other three performances."
The complaint also alleged that Grohl's insistence on carrying out the tour saved insurers "tens of millions of dollars in claim payments" that would have been owed had they canceled the entire trek.
The second part of the FOO FIGHTERS' complaint dealt with four shows canceled in the wake of last November's terrorist attacks in Paris — the first scheduled in Turin, Italy the day after the Paris attack, and the same day the band's website was hacked with a pro-ISIS message. Shows were also canceled in Barcelona, Paris and Lyon.
"Foo Fighters reasonably expected that the Terrorism Policy would provide them coverage for the four November 2015 performances, which were necessarily canceled as a direct result of terrorism," the complaint reads, later adding that insurers had not offered to pay a "single penny" of the band's terrorism-related coverage claim.