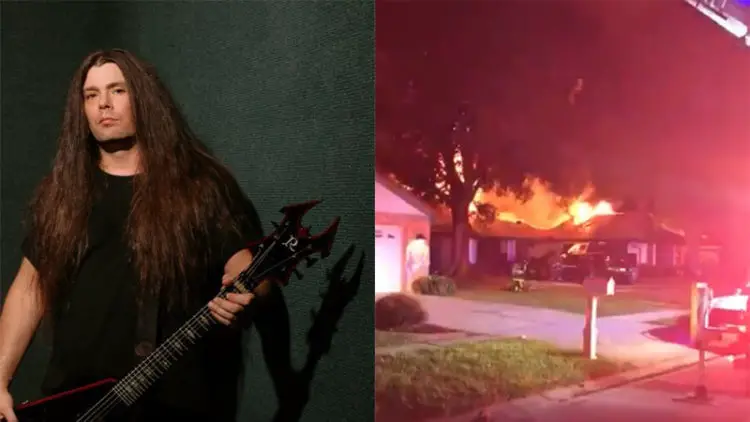 As previously reported, CANNIBAL CORPSE guitarist Pat O'Brien
has been arrested for breaking into a Northdale home and then running toward a deputy with a knife.
One of the victims told O'Brien to get out of the house immediately, at which point O'Brien pushed the other victim to the ground and ran into the backyard of the home.
Then he attacked the deputies who responded to the burglary by charging on them with a knife. O'Brien was arrested and charged with aggravated assault on a law enforcement officer with a deadly weapon and burglary of an occupied dwelling with assault or battery.
At the same time, Hillsborough County Fire Rescue was responding to a fire at home on Norwood Drive in Northdale after a neighbor called 911 after she saw flames coming from the house. Reportedly, that is the house of O'Brien.
Now, the footage emerged of O'Brien house in flames, which was filmed by one of his neighbors. You can watch the video below.