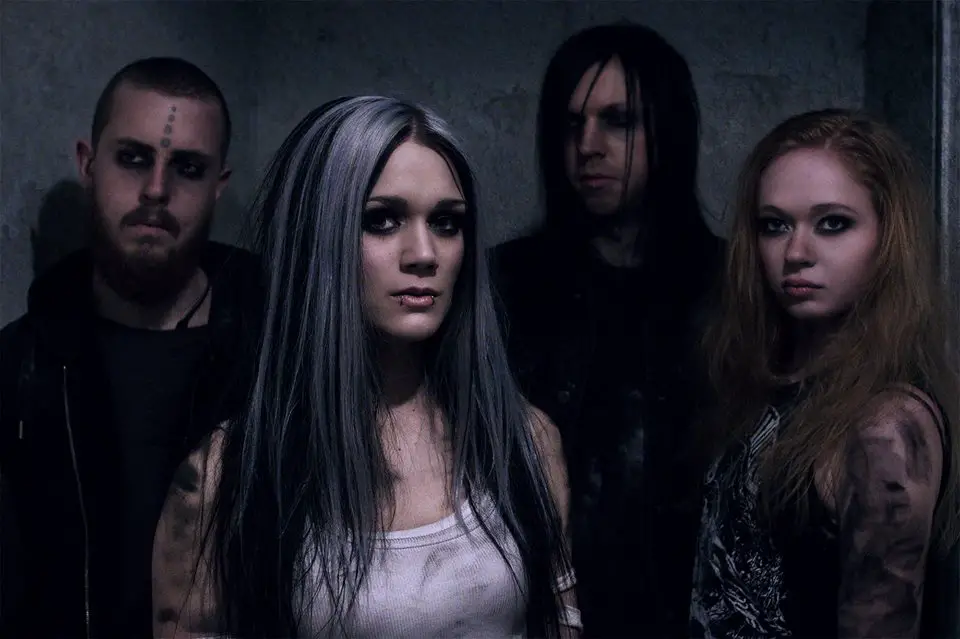 On October 21st, the Danish high flyers FOREVER STILL unleash their debut album "Tied Down" filled with haunting hymns, but to tease the fans a little more, they now release their third album trailer. In this new clip, frontwoman Maja Shining speaks about the aspects of being a 'do-it-yourself'-band that still controls all the important features of their career – they produce the music on their own, shoot music videos and band pictures without help and even design their own album artwork.
"We had talked about the album artwork for a while and one day it just hit me while scrolling through Tumblr, as I saw nothing but a pair of hands reaching for the sky on a white background," singer Maja remembers. "Everything else just shaped itself around it in my head and I quickly put together a made-up image in Paint consisting of cutouts of whatever I could find on the internet to simulate the different elements I had in mind and sent over the idea to Mikkel. Luckily he liked the concept and could see past my ridiculous cut and paste creation and how we could make it come to life under the title 'Tied Down' – a title we had already discussed for the album and which was the perfect fit for this cover art."
If you missed the first two trailers, here's your chance to see them:
Hear what fans can expect from the album: Trailer #1, watch it here.
Maja speaks about her lyrical concept: Trailer #2, watch it here.
And since the madness is just about to begin, FOREVER STILL's debut album "Tied Down" is now available for pre-order. The physical copy will be a special CD+DVD digipak. Pre-order it here.
If you prefer to get a digital version go here.