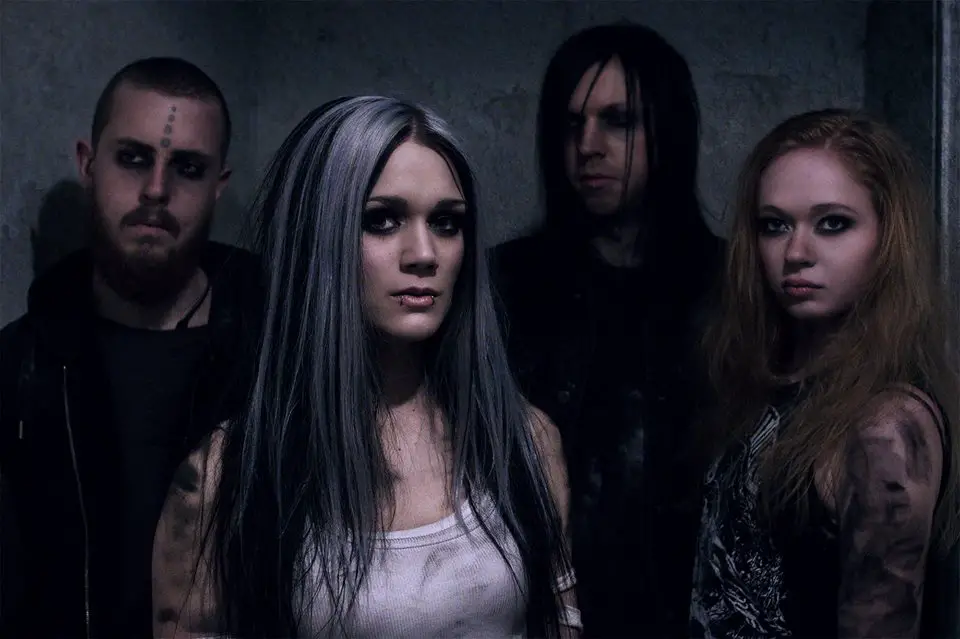 Denmark's modern metal spark of hope, FOREVER STILL, have grown to a spectacular fire and they release their debut album "Tied Down". Its ten songs lead through deep valleys of depression, anger and desperation, but find their terminus in recovery and hope. Strong female vocals go hand in hand with sudden growls and with this release, FOREVER STILL start a new era of modern rock with the classic spirit of LACUNA COIL, FLYLEAF or BRING ME THE HORIZON.
"It's Maja Shining's powerhouse vocals that hold a vicelike grip on your lungs, moving effortly between fiery siren calls and guttural screams that could sing your eyebrows off."  – KERRANG (UK)
"A truly awesome debut album! This band is going to be big, mark my words!" – LORDS OF METAL (BE)
"»Tied Down« is a powerful debut from a band that has the focus, drive and talent to make their dream reality." – PLANETMOSH.COM
Order »Tied Down« as digipak with three additional tracks and one bonus DVD or as jewelcase version here in our shop here.
The digital version is available here:
iTunes
Amazon MP3
Google Play
Since yesterday, the band is on an extensive European tour with LACUNA COIL and GENUS ORDINIS DEI, so here is your chance to see singer Maja Shining and multi-instrumentalist Mikkel Haastrup in action together with their live Crew. Watch Maja's invitation below.
Tour Dates:
20/10 F Paris – Le Cabaret Sauvage
21/10 B Vosselaar – Biebob
22/10 NL Tilburg – O13
24/10 D Cologne – Underground
25/10 D Berlin – White Trash Ballroom
26/10 D Hamburg – Grünspan
28/10 DK Copenhagen – Vega
29/10 S Malmo – KB
30/10 N Oslo – John Dee
31/10 S Stockholm – Nalen Klubb
02/11 D Essen – Zeche Carl
03/11 D Munich – Strom
04/11 CZ Prague – Rock Café
05/11 A Vienna – Simm City
07/11 CH Pratteln – Z7
08/11 F Strasbourg – La Laiterie
10/11 UK Bristol – Marble Factory
11/11 UK London – Koko
13/11 UK Birmingham – Institute 2
14/11 UK Newcastle – Riverside
15/11 UK Glasgow – Garage
16/11 UK Manchester – Academy 2
18/11 UK Southampton – 1865
20/11 F Cognac – West Rock
22/11 E Madrid – But
23/11 E Granada – El Tren
24/11 E Barcelona – Razzmatazz
26/11 I Pordenone – Deposito
27/11 I Rome – Orion
28/11 I Milan – Live Club
29/11 I Bologna – Zona Roveri