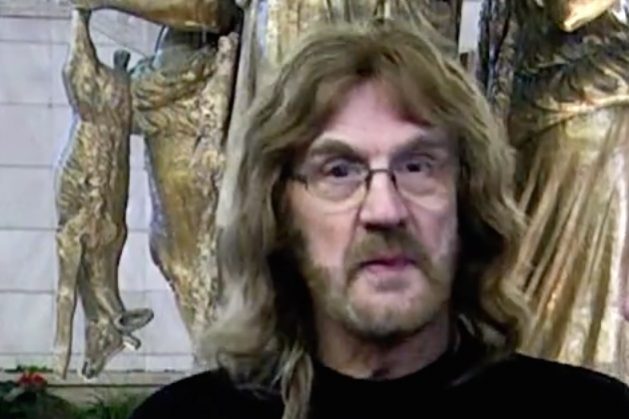 Former BLACK SABBATH keyboardist Geoff Nicholls has passed away at the age of 68 earlier this morning after a battle with lung cancer.
SABBATH guitarist Tony Iommi posted following message on his Facebook page regarding Nicholls' passing: "I'm so saddened to hear the loss of one of my dearest and closest friends Geoff Nicholls. He's been suffering for a while now with lung cancer and he lost his battle this morning. Geoff and I have always been very close and he has been a real true friend to me and supported me all the way for nearly 40 years. I will miss him dearly and he will live in my heart until we meet again. Rest In Peace my dear friend."
Bassist Geezer Butler stated, "Very sad to hear of old friend and Sabbath keyboard player Geoff Nicholls passing. RIP Geoff."
Nicholls was originally brought in as a second guitarist when BLACK SABBATH doubted whether they would even continue under that name. Nicholls then switched to bass when Geezer Butler left briefly, and then became the band's keyboardist upon Butler's return and the decision to keep the Sabbath name. Nicholls' first appearance on a BLACK SABBATH album was on 1980s Heaven And Hell, and was credited as keyboardist on every BLACK SABBATH release from that time until 13, although he was not an official member until 1986. He remained an official member until 1991, then regained member status from 1993 to 1996. He was an unofficial member once again since the reunion with Ozzy Osbourne in 1997. Although his main role with BLACK SABBATH has been on the keyboard Nicholls also played some rhythm guitar on the reunion tours, e.g. during Iommi's solo in "Snowblind" and a few tracks during the Headless Cross and Forbidden tours.