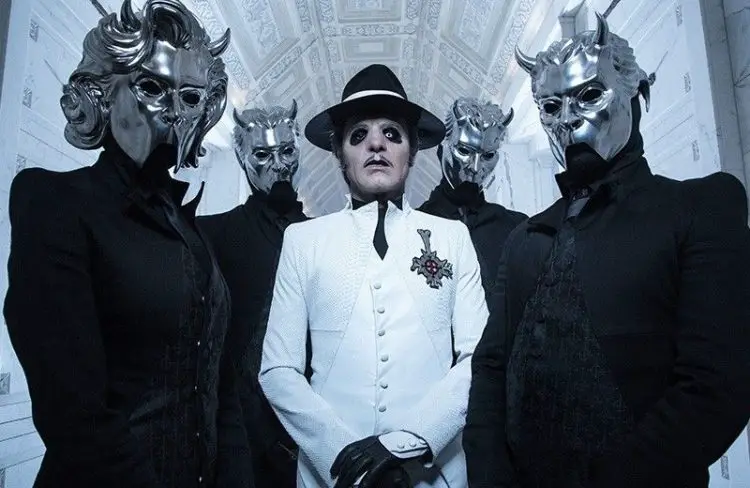 A lawsuit filed by four former members of GHOST against the band's leader has been dismissed by a Swedish court.
GHOST leased Tobias Forge was sued by four ex-members in April 2017 who accused the singer of cheating them out of their rightful share of the profits from the band's album releases and world tours. This led to revealing Forge's identity after years of performing in a mask as Papa Emeritus.
The lawsuit, which was filed in the district court of Linköping, where GHOST was originally based, claimed that a partnership agreement existed between Forge and the four former members, all of whom performed anonymously in the band as Nameless Ghouls.
Forge said that "no legal partnership" ever existed between him and the other members and that they were paid a fixed salary to perform as his backing band.
The trial in Linköping District Court lasted for six days, and at 11 a.m. on Wednesday (October 17), a 108-page decision was released dismissing the case. The four former GHOST members were also ordered to pay Forge's legal fees.
Forge claimed more than two million kronor (approximately $225,000) in legal costs, but the district court was of the opinion that 1.3 million kronor ($146,000) was more reasonable.