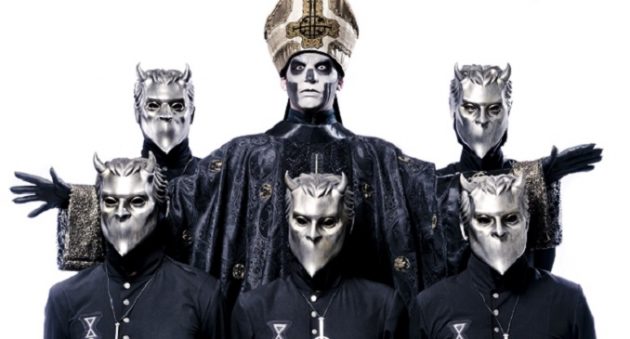 Former members of GHOST, who are involved in a legal battle with Tobias Forge aka Papa Emeritus, stating:
"It is not true that Tobias Forge was solely responsible for the creation of GHOST, its image based on anonymity and its special stage presentation.
"Tobias Forge might have taken the initiative of founding the band GHOST, but all members of the band were involved in the creation and development of the band's image and live show.
"For example, [former guitarist] Martin Persner [who is not involved with the lawsuit] designed most of the costumes and clothing that the band had on the stage (some of them together with Tobias Forge).
"Martin Persner has also, together with Tobias Forge, designed some of the masks that members have worn at stage performances.
"Martin Persner is also behind many of the symbols used in GHOST's activities, such as the 'Water', 'Fire', 'Air' and 'Quintessence' symbols, as well as the various album covers, t-shirt designs, etc.
"For others members of the group they, like Martin Persner, have been involved in the development of the band's stage show, setlists, choreography, lighting, stage decor and the like."