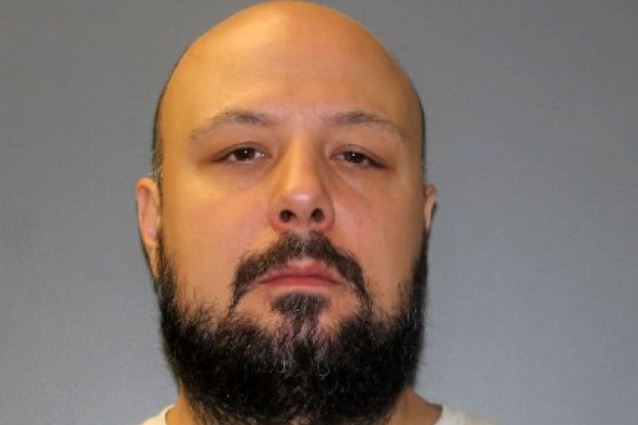 Former HATEBREED drummer Nicholas Papantoniou was found guilty Thursday (March 3) of felony murder and two other charges in the assault upon Larry Dildy in his Hamden home, New Haven Register reports.
Papantoniou, 39, of Stratford, also was found guilty of first-degree burglary and criminal possession of a firearm. When he is sentenced May 26, he will face up to 90 years in prison.
Papantoniou, 39, testifed in his own defense near the end of his trial, claiming the gun went off accidentally during a struggle tand that he found out Dildy died after seeing it on the news. He also said he and Coutermash did not discuss a plan for getting money or pills from Dildy. "I didn't know where he (Coutermash) was going," Papantoniou said.
Papantoniou's tenure in Hatebreed was brief. Going under the nickname "Nickel P," he manned the drum kit in 1996 and 1997. The band's full-length debut, Satisfaction Is the Death of Desire, was released in 1997, but Jamie Pushbutton was listed as the drummer on the disc. He also was not the drummer on the band's three mid-'90s EPs that preceded their full-length debut.