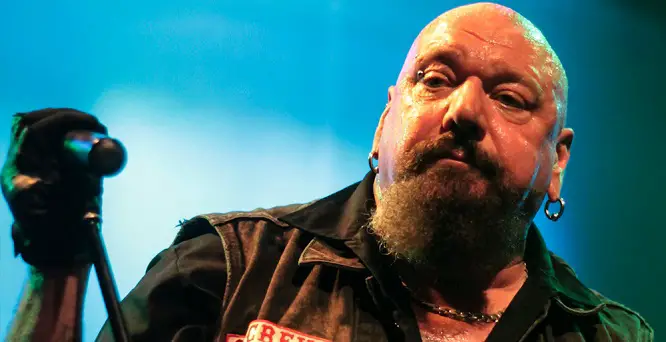 Former IRON MAIDEN Paul Di'Anno is battling cancer but is "doing okay" and "is responding to treatment," it was revealed by Blaze Bayley, who was also a singer of IRON MAIDEN during '90's.
In a new interview with Sebastián Zumelzu of Chile's HumoNegro, Blaze Bayley has revealed more details about Di'Anno's health issues.
Asked when fans could expect to see Bayley and Di'Anno touring South America together, as the two singers had done in other parts of the world, Blaze responded (as transcribed by Blabbermouth.net): "Paul's in the hospital right now. He's got cancer, and also he's got problems with his knees and his hip. So he's gonna be in the hospital for another four months. He's doing okay and he's responding to treatment."
He continued: "We've played together many shows around the world — in Russia, Sweden and Australia — and the only places, really, that we haven't done are South America. So when he gets better — maybe in a year or so — maybe we'll be able to do a tour like that."
Di'Anno recorded two albums with IRON MAIDEN – "Iron Maiden" (1980) and "Killers" (1981).
In 1981, Di'Anno left IRON MAIDEN after a meeting with the band and their manager Rod Smallwood. In Di'Anno's words: "It's like having Mussolini and Adolf Hitler run your band. Because it is Rod Smallwood and Steve Harris and that's it. There can't be anyone else and my character is too strong for that so me an' Steve was always fighting". Di'Anno was paid out by Smallwood at the time of his departure and does not receive royalties on IRON MAIDEN songs.