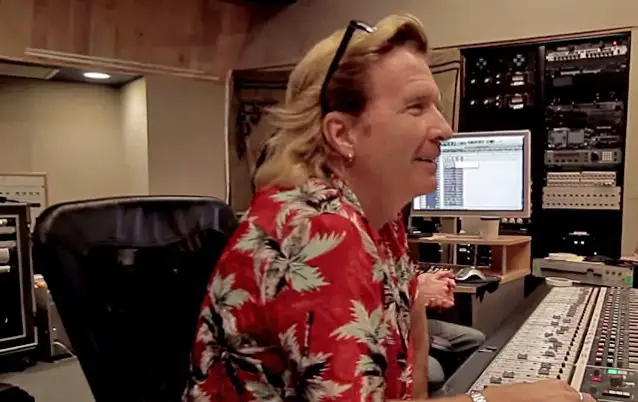 Canadian producer Bob Rock, who has been responsible for some of the biggest rock and metal albums of the last 30 years, including all of METALLICA's studio output during the 1990s and early 2000s, says that the production on the …And Justice For All album "didn't make sense" to him when he first heard it.
Rock now says, in an interview with Gibson TV, that he first witnessed a METALLICA live performance in 1989 and that he was surprised by what he heard.
"THE CULT warmed up for METALLICA on the Justice tour, and I bought the Justice album," he recalls. "I liked the song that I saw on MTV, 'One'… So I listened to the record, and there was just no bottom end, and I'm going, 'Okay. This is kind of interesting.' …
"Anyway, so I went to see THE CULT and I stayed for METALLICA. And what I saw in METALLICA was not the sound of Justice; I heard this big band that had weight and size. The record didn't make sense to me. And I know it's a standard for a lot of people, but I'm just being honest here."
A short time later, Rock, who previously recorded MÖTLEY CRÜE's Dr. Feelgood got a call from his manager letting him know that the members of METALLICA loved Dr. Feelgood and wanted him to mix their next album [METALLICA's self-titled 1991 album, often called The Black Album]. Rock replied that he wasn't interested in mixing the LP, but that he would produce it.
"They flew up to Vancouver and we had a meeting," Bob said. "They brought a cassette deck. And they played it. And I'm just listening to the demos. I heard 'Sad But True' and I went, 'Phew! Wow!' It was all there — the tempos. In my head, I was just going, 'I can do this. I can make a great record.'"
METALLICA recently cancelled their headline performances at Sonic Temple Art + Music Festival in Columbus, Ohio (May 15 and May 17) and Louder Than Life in Louisville, Kentucky (September 18 and September 20) to allow frontman James Hetfield to continue his recovery.
"It pains me to write this, but I have to let all of you know that I cannot make it to Sonic Temple in Columbus and Louder Than Life in Louisville this year," James wrote in a statement. "As part of my continuing effort to get and stay healthy, I have critical recovery events on those weekends that cannot be moved. I apologize to all of our fans who have bought tickets for these festivals.
Tickets for METALLICA's remaining 2020 dates are available here.