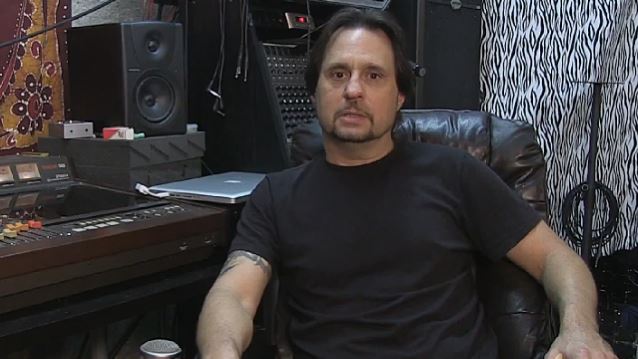 During a recent appearance on Dean Delray's "Let There Be Talk" podcast, former SLAYER drummer Dave Lombardo confirmed that he has had no contact with his former bandmates in the six years since his latest departure from the band.
He said: "No, there's been no communication."
When asked if he believes that SLAYER will truly play its last-ever show in November at the Forum in Los Angeles, Lombardo responded: "Apparently, from what I hear. Tom [Araya] has been wanting to retire when I was in the band – he wanted to stop.
"He had the neck issues. He's been wanting to retire for a long time now. So now that he's got it, I'm happy for him, and I hope he gets what he wants out of life and his future."
The Final Campaign, Leg Seven of SLAYER's Final World Tour, kicks off in Asheville, NC on November 2 and will wrap with two nights at the L.A. Forum on November 29 and November 30, seeing the band end its touring career in Southern California where it all began back in 1981**. PRIMUS, MINISTRY and PHILIP H. ANSELMO & THE ILLEGALS performing a vulgar display of PANTERA, will support on all dates.
Tickets for those dates are available here.