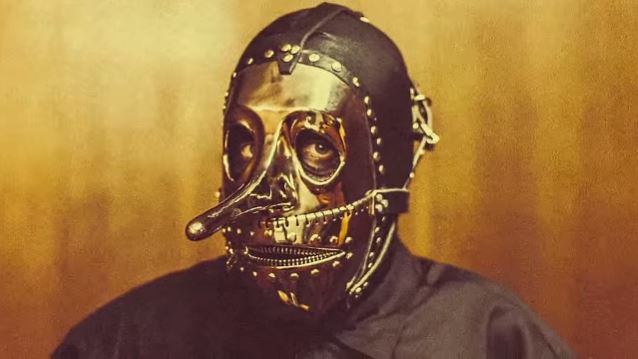 According to The Blast, former SLIPKNOT percusionist Chris Fehn is requesting a judge deny the motion to have his lawsuit against the band dismissed.
Fehn is requesting a judge deny the motion to dismiss brought by SLIPKNOT's business manager Robert Shore, which sought to have his case thrown out.
Fehn said that instead of looking out for his best interest, Shore generally made decisions that enriched himself and the other members of SLIPKNOT.
This past April, an attorney for SLIPKNOT's business manager claimed that Fehn was just a hired musician and not a stakeholder or owner of the band and wants the case tossed.
He said: "Chris Fehn performed with SLIPKNOT and received a fee for doing so. He is not a shareholder, owner or a member of any business entity he names as a defendant in this action."
He then further confirmed that Shawn Crahan and Corey Taylor are the controlling owners of the band by saying:
"Michael Shawn Crahan and Corey Taylor are founding members of the musical band professionally called as SLIPKNOT. All remaining defendants are entities through which the band's business is or was conducted."
In March, SLIPKNOT announced the departure with the percussionist Chris Fehn after he filed a lawsuit against his band members over unpaid loyalties.
In his lawsuit, Fehn claims to have always been told that the money from merchandise and touring is funneled through one sole company that splits profits and pays the members of the band. However, Fehn claims he recently discovered that his bandmates have set up several other SLIPKNOT-affiliated business entities in different states that appear to be collecting money from the band.
SLIPKNOT have refused to reveal the identity of the new member, who is replacing Fehn, but some fans on Slipknot Reddit had speculated that Zach Hill is the new percussionist, and said they saw him at Jimmy Kimmel Live.
The band will release their sixth studio album, We Are Not Your Kind, on August 9 via Roadrunner Records.
SLIPKNOT has recently unveiled details of their very own craft spirit, No. 9 Iowa Whiskey, which will be available this summer at select retailers in all 50 states and at the band's headline Knotfest Roadshow North America tour. A collaboration with the Iowa-based Cedar Ridge Distillery, No. 9 Iowa Whiskey (90 proof) and No. 9 Reserve Iowa Whiskey (99 proof) are made with corn from the award-winning distillery's family farm in Winthrop, Iowa.