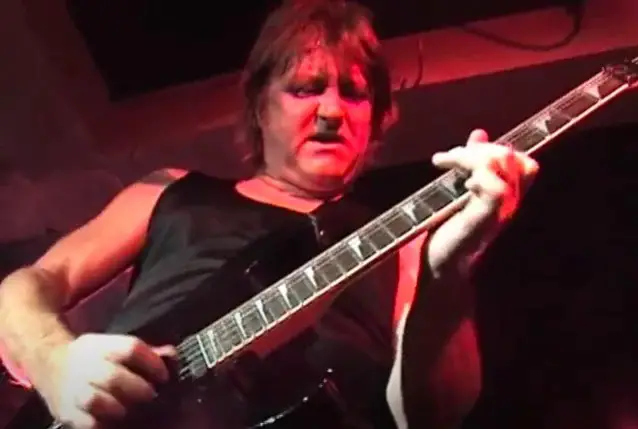 Paul Chapman, the Welsh rock guitarist best known for his work in UFO and LONE STAR, has died at the age of 66.
His death was confirmed by his son, who wrote on Paul's Facebook page: "It is with a heavy heart writing this, today is my dads 66th birthday. He passed away earlier this afternoon.
"He was a brilliant, energetic, loving and most carefree person and the First man I ever loved. Everyone he came in contact with loved him. no ADORED him. will keep everyone posted on his celebration of life. I appreciate everyone's thoughts and prayers as his family grieves and processes everything at this time. I love you Dad. So much."
Chapman's first notable band was the Welsh outfit UNIVERSE. Chapman then joined SKID ROW in December 1971 replacing Gary Moore as guitarist. His tenure was fairly short and only lasted until July 1972. His next band was Kimla Taz, with whom he was guitarist from December 1972 to May 1974.