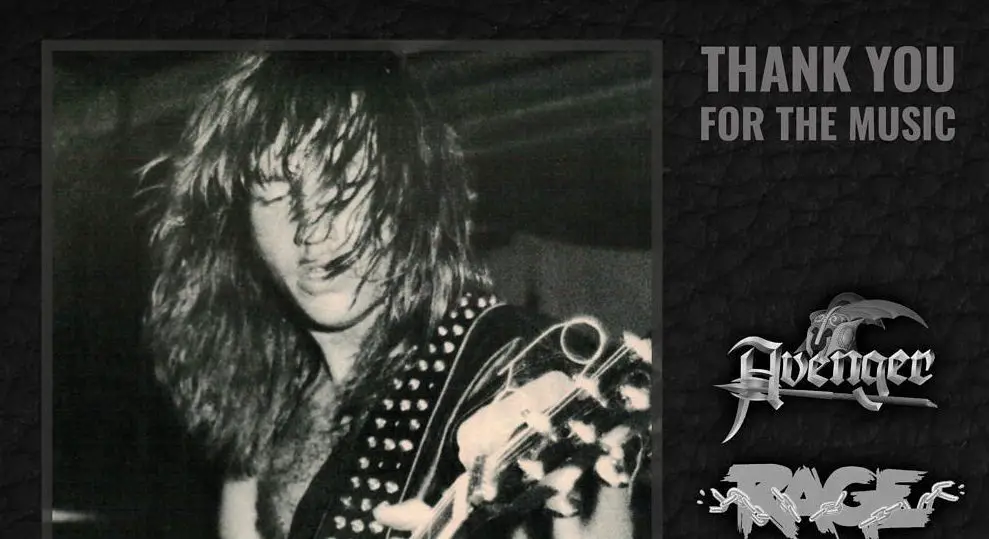 RAGE co-founding guitarist Jochen Schroeder has passed away. He was 58.
RAGE bassist and vocalist Peter "Peavey" Wagner broke the news, writing: "It is our deepest regret to inform you that AVENGER/RAGE co-founder and guitarist Jochen Schroeder has left this earth under rather tragic circumstances. From 1982 to 1987 Jochen was not only the guitar player for AVENGER/RAGE but also co-composed a lot of their early songs. In that he was an important driver of the band's development and with his unique ideas paved the stylistic way of the band.
"Jochen hadn't been a part of the music business for a long time and in recent years became more and more private. Unfortunately, the exact circumstances surrounding his cause of death are unknown to us at the time. We're mourning the loss of a great bandmate who left this world far too soon.
"Peavy: the news about the passing of my old friend and bandmate Jochen saddens me deeply. In recent years we lost track of each other, but I'll always remember the good and exciting times we had together. Jochen taught me a lot back then and I owe him for that. In life it is rare to meet someone who gives you the impulses that send you down the right path. Jochen was that person to me and I couldn't have done it without him. Thank you, Jochen, I wish you all the best on your travels, wherever you may wander… Peavy."