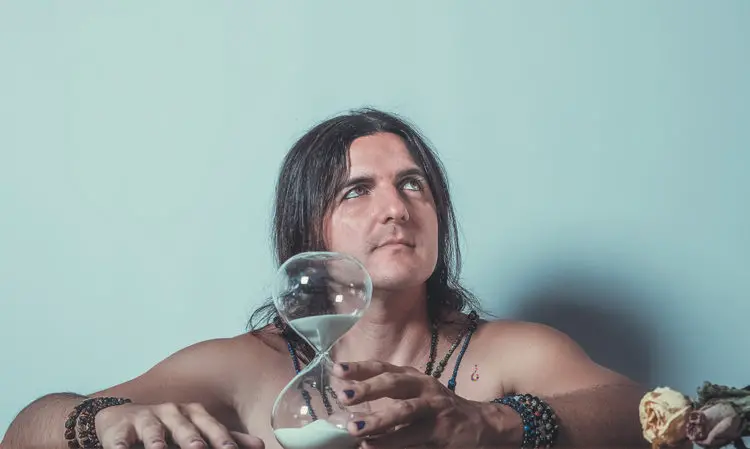 The first album "Oddity" was full of promises for the start of an epic journey but it is on stage where he starts to carve his signature – costumes, make-up, psychedelic atmospheres, humour and sensuality. Yes, you think of Genesis, of Alice Cooper and David Bowie, of Led Zeppelin and Pink Floyd too. But eventually, you will no longer think of anybody else.
Following the release of the highly anticipated "Torn Apart," featuring special guest Steve Hackett (Genesis), the "Tearing the Tour Apart" hit the road in Europe and Franck reinforced his show as one of the most irresistible in the rock scene. After about 100 dates, it ended with a standing ovation on stage of the Loreley "Night of the Prog" festival in front of 6000 people.
Carducci, as Master of Ceremonies, leads his Rock 'n' Roll Circus where each of his players embodies a side of his music. Who can explain how a 12 strings neck would be added to a bass guitar, how a powerful guitar riff would go with a hot belly dance, or a Mellotron solo would end up in a duel with a didgeridoo? Who can also explain how Achilles, guitar and sword in hand, would kidnap a sensual Alice from her Wonderland? Your senses will not be given a second of rest while these characters take you to a place where dreams are kings, emotions are queens and musical genres are crossed with no borders.
September 2017 was the start of "On The Road to Nowhere" where the band won the "Best Overseas Band" award from UK magazine "Classic-Rock Society." It will be followed by "The Answer Tour" in 2020.
Immerse yourself into the spectacle and let yourself go as you embark on a journey into a colourful, flamboyant and fun musical universe, which is open and accessible to all.
Read our review here.