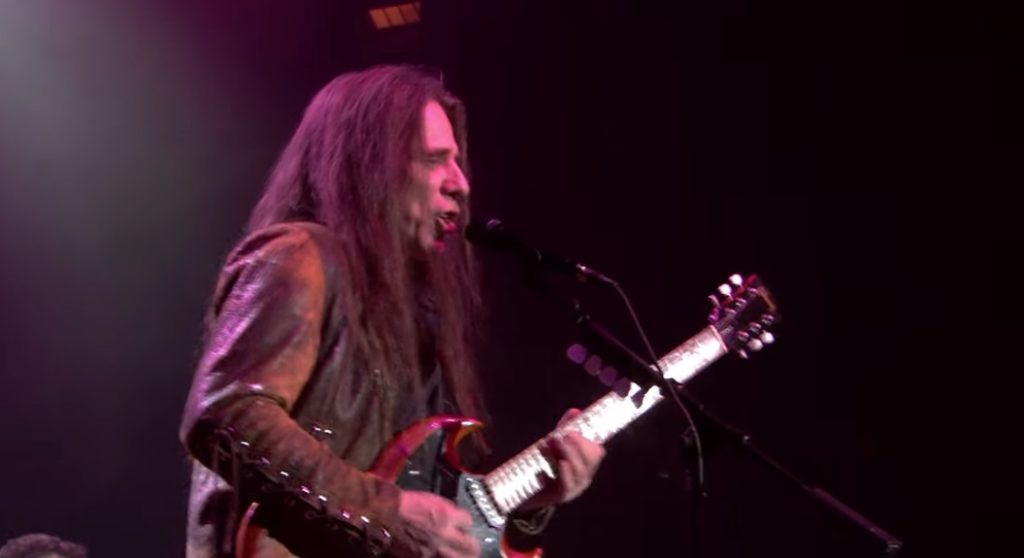 Frank Marino, the legendary Canadian guitarist and leader of the band MAHOGANY RUSH, has announced his retirement from touring after developing an "unexpected and debilitating" medical condition.
While not going into specifics about his condition, he said that it has made it "impossible" for him to play shows.
"With sorrow I am forced to announce my immediate retirement from touring, and possibly all things related to continuing my career, due to an unexpected and debilitating medical condition which makes it impossible for me to tour," Marino wrote in a statement posted on social media.
"I want to thank all the people who supported me all of the last half-century.
"I know that many were looking forward to seeing us play this fall and I was looking forward to getting out again and doing more shows, but it now appears that in the absence of a miraculous recovery, my Concert DVD (Live at the Agora) will constitute the last show I will ever have played.
"I ask any that are believers to include me in their prayers."