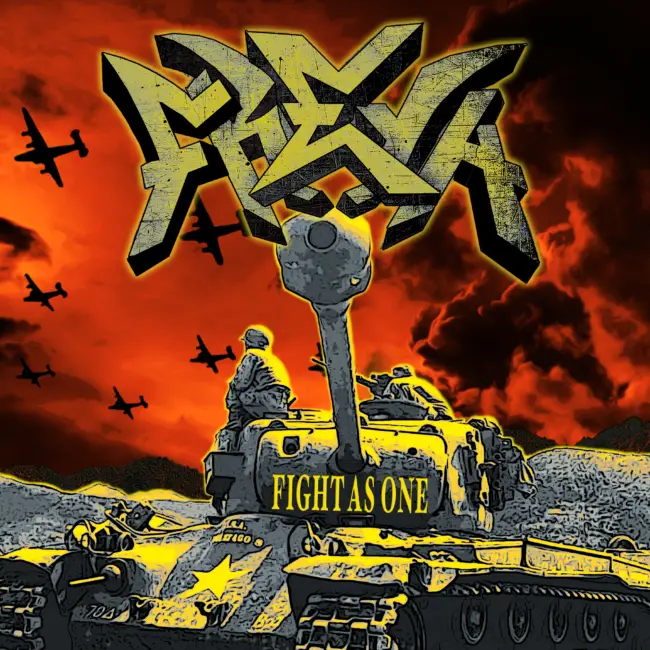 Just the other day – I mean last review – I was complaining about receiving very few Thrash Metal bands. It's a reality though. However I guess the more I complain, the more releases they send me. Truth is Thrash Metal releases are getting scarce. I don't keep track, but I guess we haven't received more than half a dozen this year which a very low number to a subgenre that in the late 1980's was predominant.
Interestingly, Freya have a more than 20 years career and were formed in 2001 by three members of Earth Crisis' bassist Ian Edwards, lead guitarist Eric Edwards and vocalist Karl Buechner. When Earth Crisis' temporarily concluded, members split into three separate bands; Freya, percussionist and guitarist Dennis Merrick and Scott Crouse, respectively, formed Slave One and all five Earth Crisis members continued on with their reactivated project band, Path of Resistence.
There is a lot of Nuclear Assault in Freya. I mean, mostly the vocals because the band is a little slower and more cadenced than Nuclear Assault. In fact, when I listen to album welcomer "Nothingness or God" I feel a lot of Anthrax mainly in the cadenced guitar riffing. Thrash Metal is all about anger and the anger I feel from Freya is on vocals. It's not a gutural voice, but an angry one. Album tittle "Fight as One" has a strong taste of Nuclear Assault. Truth is that's the track which addresses more to the band. The difference is only the tempo which in here is much more cadenced. Following track "1000 Yard Stare" is one of the fastest of the album with a strong dash of Hardcore, which is one of the biggest influences of the band. The angry vocals tells it so as well.
"Fight as One" is an album for hardcore Thrash Metal fans. The band has been able top keep the faith in all those more than 20 years. The kind of album which any metaller would want in the mosh pit.
Freya "Fight as One" will be released on September 22nd via Upstate Records.
Track Listing:
Nothingness or God
Sense of Doom
Fight as One
1000 Yard Stare
Back to Haunt
Flames of War
Never Say My Name
Beyond Despair
Omens
Destructive Paths
Odin
Watch official music video here:
1842