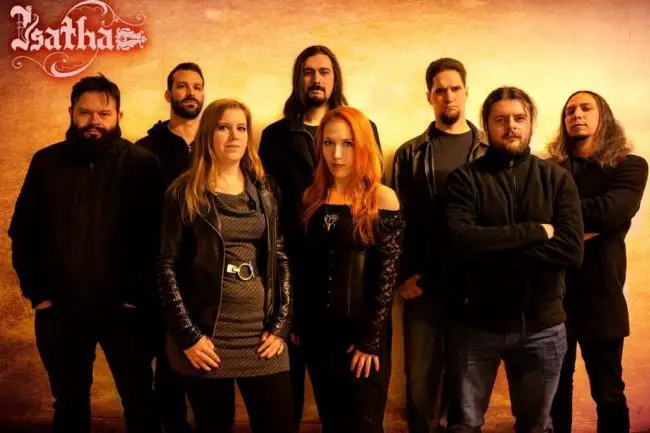 Isatha were founded in January 2010 under the name Isatha (meaning 'forefather'). The basic concept was to play folk metal with clean female vocals and growling, coupled with heavier musical themes. The first album, entitled Erdei Regék ('Tales From the Forest') was released in 2013 containing 9 songs. Their work afterwards was hindered by several member changes, but recently they have found their new fix lineup, allowing us to start writing new songs with full force. The lyrics, which had thus far been in Hungarian, are being written in English now. The heavy guitar riffs are balanced out with flute, keyboards, and clean female vocals.
In January 2021 they released their 2nd album "From Here to Beyond" with their former singer Judit Dauda. She moved abroad after recorded the songs and the videoclip, which was made to the song "Feast With the Fallen." Isatha started working on their new songs with Lianna Tóth, whose voice also can be heard in album as guest vocalist in the song "Pan."
Isatha play regularly in the clubs of Budapest, small festivals, and multiple times they have been invited to play at Rockmaraton, the biggest rock/metal festival of Hungary. Outside of Hungary they had the chance to play several times in clubs in Romania, and during their first tour in 2018 they played finally in Czechia and Croatia as well.

Band Line-Up on the album:
Judit Dauda – vocals
Dániel Horváth – vocals
Dóra Gerényi – flute, backing vocals
Szabolcs Holló – keyboards
Gábor Ferencz – guitars
Ádám Malcsiner – guitars
Péter Ágoston – bass
Attila Hekele – drums
Lianna Tóth – guest vocals (Pan)
Read our review here.