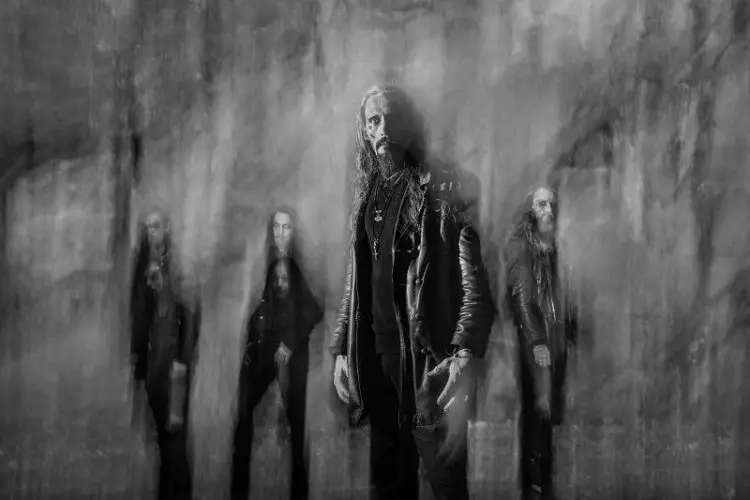 Norwegian extreme metal formation GAAHLS WYRD, fronted by renowned vocalist Gaahl,  are now streaming the first track off their upcoming record GastiR – Ghosts Invited. The new album will be released via Season of Mist on May 31st. The single "Ghosts Invited", can be heard below.
GAAHLS WYRD is about to embark on a co-headliner tour with TRIBULATION, UADA and IDLE HANDS. All dates can be found below.
21 Feb 19 Hamburg (DE) Kronensaal
22 Feb 19 Essen (DE) Turock
23 Feb 19 Ieper (BE) Concertzaal JOC Ieper
24 Feb 19 Utrecht (NL) Helling
25 Feb 19 London (UK) o2 Islington Academy
26 Feb 19 Paris (FR) Petit Bain
28 Feb 19 Munich (DE) Backstage
01 Mar 19 Winterthur (CH) Gaswerk
02 Mar 19 Vienna (AT) Viper Room
03 Mar 19 Prague (CZ) Nova Chmelnice
05 Mar 19 Poznan (PL) U Bazyla
06 Mar 19 Warschau (PL) Proxima
07 Mar 19 Berlin (DE) BiNuu
08 Mar 19 Dresden (DE) Reithalle 
09 Mar 19 Weinheim (DE) Cafe Central
10 Mar 19 Leeuwarden (NL) Neushoorn
Other live dates:
20 Apr 19 Oslo (NO) Inferno Festival
17 May 19 Hyvinkaa (FI) Steelfest
25 Jul 19 Tolmin (SL) Metaldays Tolmin
15 Aug 19 St Nolff (FR) Motocultor Festival (Exact date tba)
The cover artwork of the single can be found below. Note that the artwork for the full album will be different.
GastiR – Ghosts Invited track listing:
1. Ek Erilar (05:34)
2. From The Spear (04:37)
3. Ghosts Invited (04:23)
4. Carving The Voices (07:26)
5. Veiztu Hve (06:41)
6. The Speech And The Self (05:02)
7. Through And Past And Past  (02:59)
8. Within The Voice Of Existence (05:25)