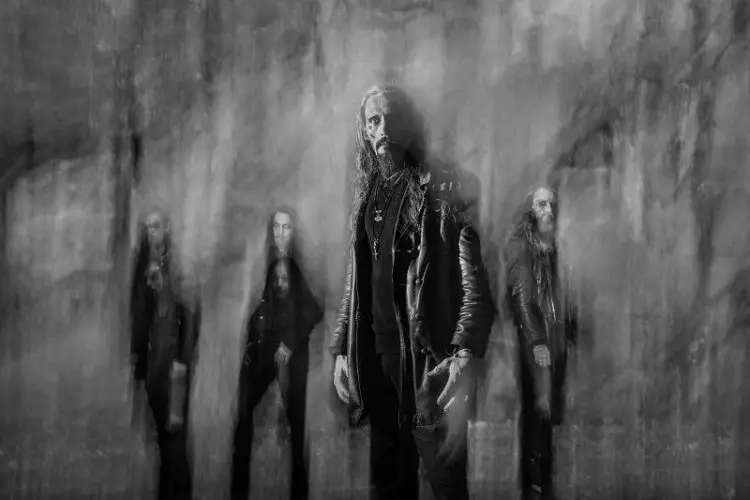 Norwegian extreme metal formation GAAHLS WYRD are now streaming their entire new album GastiR – Ghosts Invited. The band's debut full length will be out on all digital platforms tomorrow, Friday May 24th and the physical release will be out on May 31st, worldwide. You can now listen to the entire record below.
Since rising to prominence with his first band Trelldom, legendary singer, front man, artist and composer, Gaahl, has been one of Norway's most talked about and respected extreme metal musicians. His work with Trelldom, Gorgoroth and God Seed has been widely regarded as some of the best the black metal scene has had to offer.
Gaahls passion and dedication to his art has earned him followers far and beyond the realms of the metal community, becoming a household name in the art scene and a he has become a well-respected alternative thinker.
In 2015 the charismatic singer assembled some of Norway's finest metal musicians under the new moniker Gaahls WYRD. The band consisted of Ole Walaunet (The Batallion, God Seed, Grimfist), Frode Kilvik (Krakow, Aeternus), Sir (Trelldom, Djerv, God Seed) and Bård Kolstad (Leprous, Borknagar).
The band's first show was an appearance at the one-off festival BlekkMetal, held in Bergen, Norway the same year. The show was recorded for the live EP "Nov. 15", released by the band in 2017. The EP was celebrated during the bands two European runs "Vardøger 2017" and "Vardøger" 2018. Bård Kolstad was replaced by Kevin Kvåle (Horizon Ablaze) in the 2nd half of 2017 and Kårstad stepped out of the band after the first leg of the "Vardøger" tour.
In mid 2018 the band teamed up with producer Iver Sandøy (Enslaved, Emmerhoff & the Melancholy Babies) to record their first full-length album "GastiR – Ghosts Invited", set to be released by Season of Mist (World) and Indie Recordings (Norway) on May 31st.