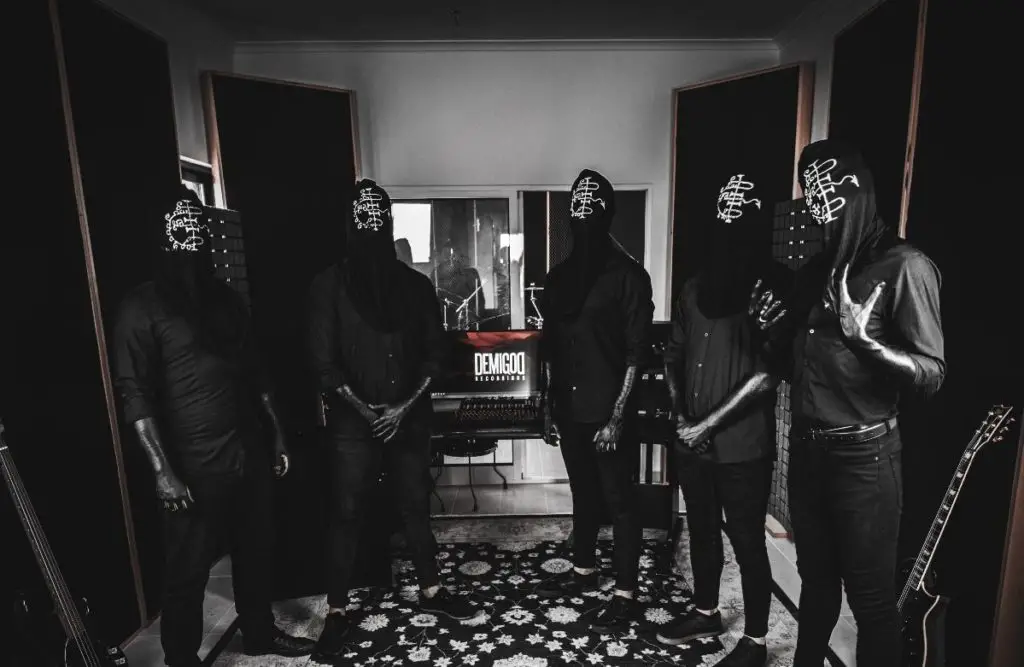 Cathartic black metal outfit GAEREA are now entering the Demogod Recording Studio for the recordings of their brand new full length, which is scheduled for release next year via Season of Mist!
GAEREA comment on the recordings: 
"Inspiration, Chaos and Cathartic Magik! 

Ladies and gentlemen, 
It is with great Vigor and Chaotic Hunger that we now stand before a brand new chapter of GAEREA. During most likely the bleakest period the Artistic World has ever witnessed, we have never held back, releasing LIMBO during the pandemic and making it our strongest and most Intense record to this day.
"As the world is slowly turning to ash after the biggest Arson of our times, GAEREA are now entering a new path, devastating our inner selves, and expanding what is left of our strengths. Today we are entering DEMIGOD RECORDINGS once again to work closely to our long time vortex Ambassador and Producer Miguel Tereso — the genius who produced both Unsettling Whispers and Limbo in order to give birth to a new GAEREA Opus, the most liberating experience we have ever unleashed. This new Album shall be released via Season of Mist in 2022 right after Limbo's touring Cycle. Brace yourselves. WE ARE GAEREA."
GAEREA's latest studio album, Limbo, was released in July 2020, via Season of Mist.