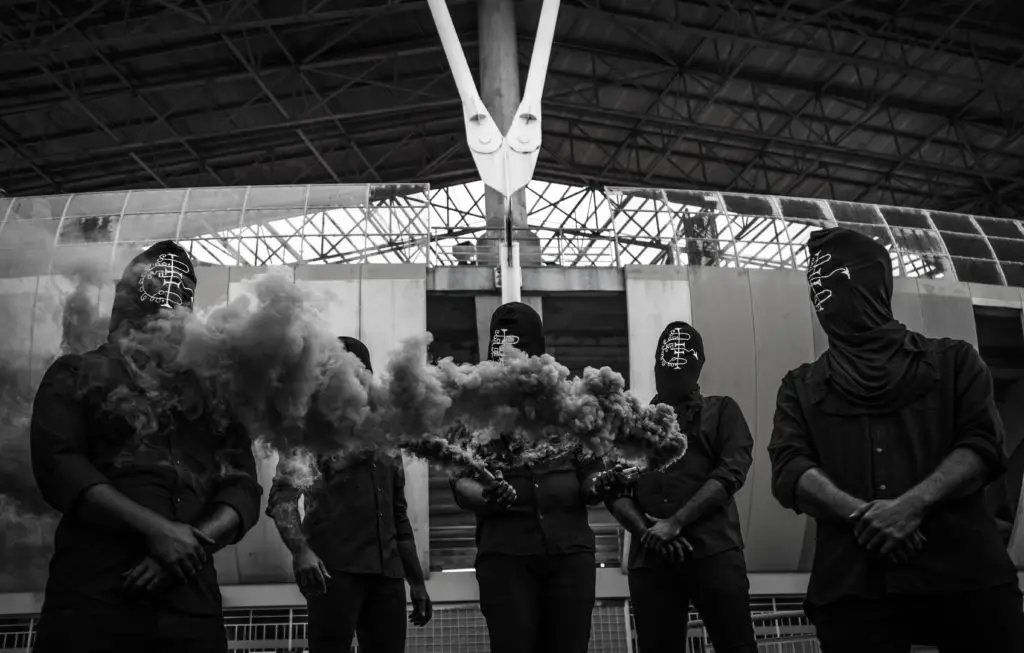 Cathartic black metal outfit GAEREA are now releasing a brand new music video for the track "Urge," which is taken from the band's freshly released album Limbo. The album was officially released upon the massess on July 24.
GAEREA comment on the video: "The Only theme is Human Suffering as Life is hollow and useless. In a very practical way, some would claim there wouldn't be such worse ending than death. Yet, the Nightmare of Existamce itself is as unbearable as pure extinction. Urge is savagery. Urge is Humanity."
GAEREA recently announced they will hit the road throughout Europe with HARAKIRI FOR THE SKY and SCHAMMASCH in January/February 2021.
Dates are as follows:
28 Jan 21 Warsaw (PL) Hydrozagadka
29 Jan 21 Prague (CZ) Nova Chmelnice
30 Jan 21 Erfurt (DE) From Hell
31 Jan 21 Dresden (DE) Chemiefabrik
01 Feb 21 Kassel (DE) Goldgrube
02 Feb 21 Mörlenbach (DE) Live Music Hall
03 Feb 21 Dortmund (DE) Junkyard
04 Feb 21 Kortrijk (BE) De Kreun
05 Feb 21 Arnhem  (NL) Willemeen
06 Feb 21 Leiden (NL) Gebr de Nobel
07 Feb 21 Trier (DE) Mergener Hof
08 Feb 21 Paris (FR) Backstage
09 Feb 21 Toulouse (FR) Le Rex
10 Feb 21 Barcelona (ES) Sala Boveda
11 Feb 21 Martigny (CH) Les Caves Du Manoir
12 Feb 21 Wetzikon (CH) Hall of Fame
13 Feb 21 Regensburg (DE) Airport Eventhalle Obertraubling
14 Feb 21 Salzburg (AT) Rockhouse