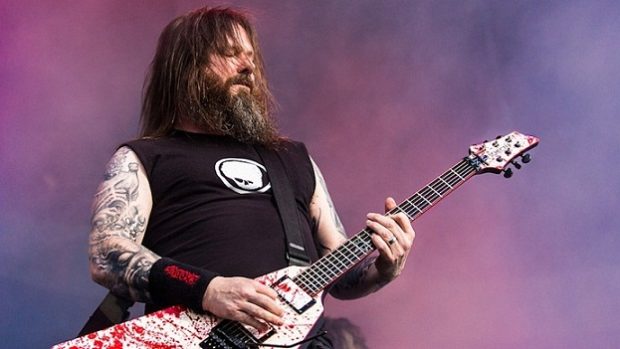 In a recent interview with Metal Hammer magazine, guitarist Gary Holt was asked if it's true that there wouldn't be thrash metal scene if it weren't for EXODUS.
"Absolutely. I'll own that," Holt responded. "We created the violent scene. Hell, the last time we played a proper show with METALLICA was a New Year's Eve show at Bill Graham's Civic, and we stomped them into the dirt. We were getting wasted after the show, and James was laughing and saying, 'Haha, that's the last time you guys'll ever support us.' And it was the last time we ever supported METALLICA."
Asked if he was "pissed off" when Kirk Hammett left EXODUS to join METALLICA, Gary said: "Yeah, I was mad for a minute, we all were. Kirk wrote everything in the early days, but I was starting to come up with my own riffs. But we had a big party to celebrate at his mother's house in El Sobrante, and it was kind of like a passing of the torch.
"It put me in the driver's seat, and suddenly EXODUS started going like that [makes speeding up motion with hand]. Those tempos Kirk said Tom [Hunting, EXODUS drummer] was playing too fast were no longer too fast, they were just the right speed. And obviously Kirk made a really horrible business decision to join METALLICA, the worst choice ever financially. I don't know what he was thinking!"
EXODUS' latest studio album, Persona Non Grata was released on November 19 via Nuclear Blast Records. You can check the album via Amazon here.
As an Amazon Associate, we may earn commissions from qualifying purchases.