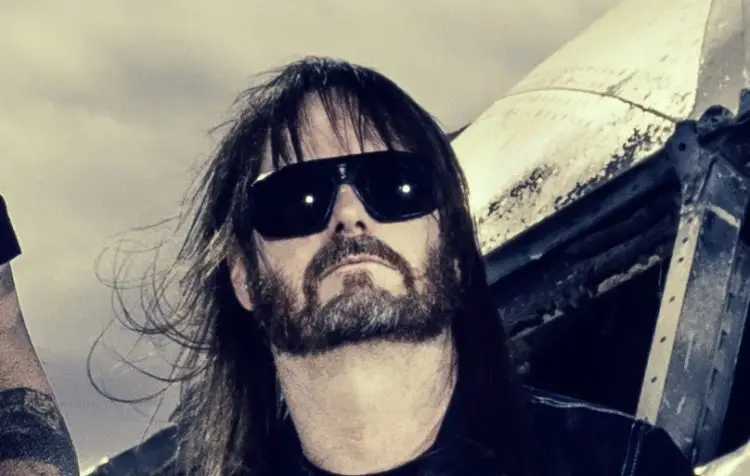 During a Dean Delray's "Let There Be Talk" podcast, Gary Holt talked about the possibility of SLAYER performing more shows after band's final show on November 30, 2019 at the Forum in Los Angeles.
"To my knowledge, to what I know, it [was the final show]," Gary said (hear audio below). "People say, 'Oh, maybe they'll come back in a few years.' I don't know. If it does, if it ever happens, it has nothing to do with me. Someone else would call and say, 'We wanna [do this].' To my knowledge, it's done. And I think it should be that way. The band went out f*cking on a bang, went out on SLAYER's terms, and how many people get to say they did that?"
"Everybody's happy doing their own thing," he continued. "I'm happy as f*ck. Not that SLAYER made me unhappy — I was treated like family — but I'm back with my first family," referring to thrash metal legends EXODUS. "I'm back with not my stepbrothers — I'm back with my real brothers. And that's where my heart is, and I missed it, and I was missing it more and more all the time."
SLAYER played its final show of their farewell tour last November at the Forum in Los Angeles. One day later, Kerry's wife, Ayesha, said that there is "not a chance in hell" that the thrash metal icons will reunite for more shows.
SLAYER's longtime manager Rick Sales spoke about the band's decision to embark on its farewell tour in a new interview with MassLive.com.
"The band has always had a lot of integrity," he said, adding that "there are a couple things that go on. I totally get that they made a decision to stop touring. That doesn't mean the end of the band. It's just the end of touring. I always thought of it as, 'You go out on top.' They made that decision. They're not milking it. From that standpoint, I get it and they made the right choice."
Kristen Mulderig, who works with SLAYER's management company, Rick Sales Entertainment Group, says there will still be more stuff from the band in the future.
"We're in legacy mode. which is a lot to do, even though they won't be making records or on the road. They still have their endorsers, there's still merch and branding to do — sync licenses and who knows? Maybe coming up with some sort of event that is SLAYER-based. This is all stuff we're thinking about and talking about. SLAYER lives on, absolutely."