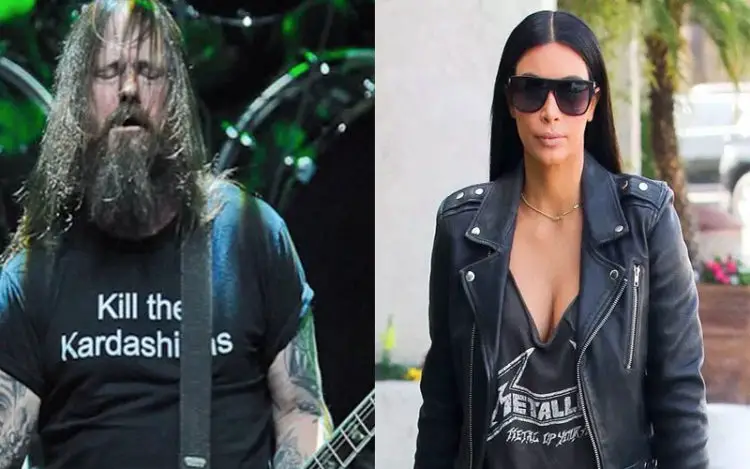 EXODUS guitarist Gary Holt has shown a brand new "Kill the Kardashians" t-shirt design inspired with band's 1985 album Bounded by Blood.
Along with the photo of new design (see below) posted on his Instagram, Holt wrote: "Look what just showed up!! The brand stinking new Bonded By Blood version of the good 'ol K***The Kardashians shirt!
"Super stoked how these came out! All sizes small through 3X in stock now in the eBay store!"
This past April, former SLAYER guitarist  that Instagram has started deleting his certain posts (mostly those related to his "Kill the Kardashians" merch) and that he will have to censor them from now on.
He then wrote: "Since someone seems to be continually getting certain posts removed, I'm here to tell you all, now back in stock,a certain set of sweatbands, shown here in all their censored glory!! Link in my profile as always, and all designs in stock as well!"