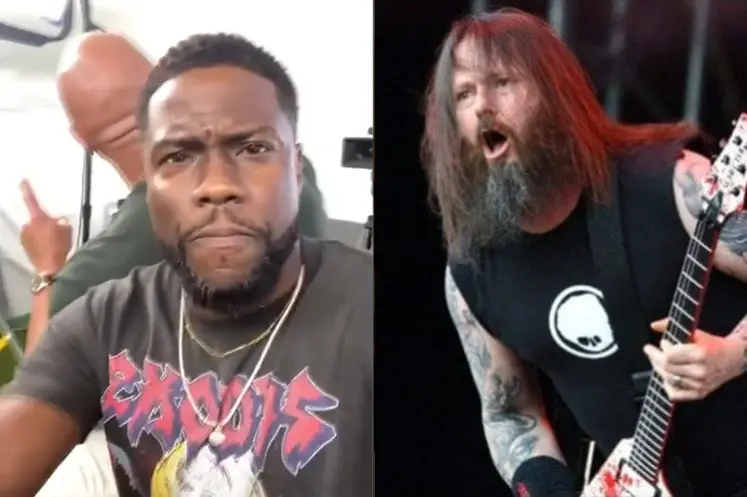 EXODUS and SLAYER guitarist Gary Holt has reacted to comedian and actor Kevin Hart for wearing EXODUS t-shirt.
Holt wrote on his Instagram on the matter: "Okay everyone… yes I've seen this! Haha! Is he a fan? I highly doubt it, more likely his stylist bought it for a small fortune at some vintage tee shirt shop, if it's not a modern bootleg. How do I feel? Eh. Another dude using metal shirts to look edgy. Who knows? BUT. I'm a HUGE Kevin Hart fan, so I give him a pass cause he makes me laugh my a—s off!"
TESTAMENT, EXODUS and DEATH ANGEL are set to join forces for "The Bay Strikes Back 2020"European tour. The trek will kick off on February 6 in Copenhagen, Denmark and will hit 25 cities before concluding on March 11 in Hannover, Germany.
SLAYER's final tour ever has kicked off earlier this month in North Carolina, and it will wrap up with two shows in the band's home town of Los Angeles. Tickets for remaining dates are available here.